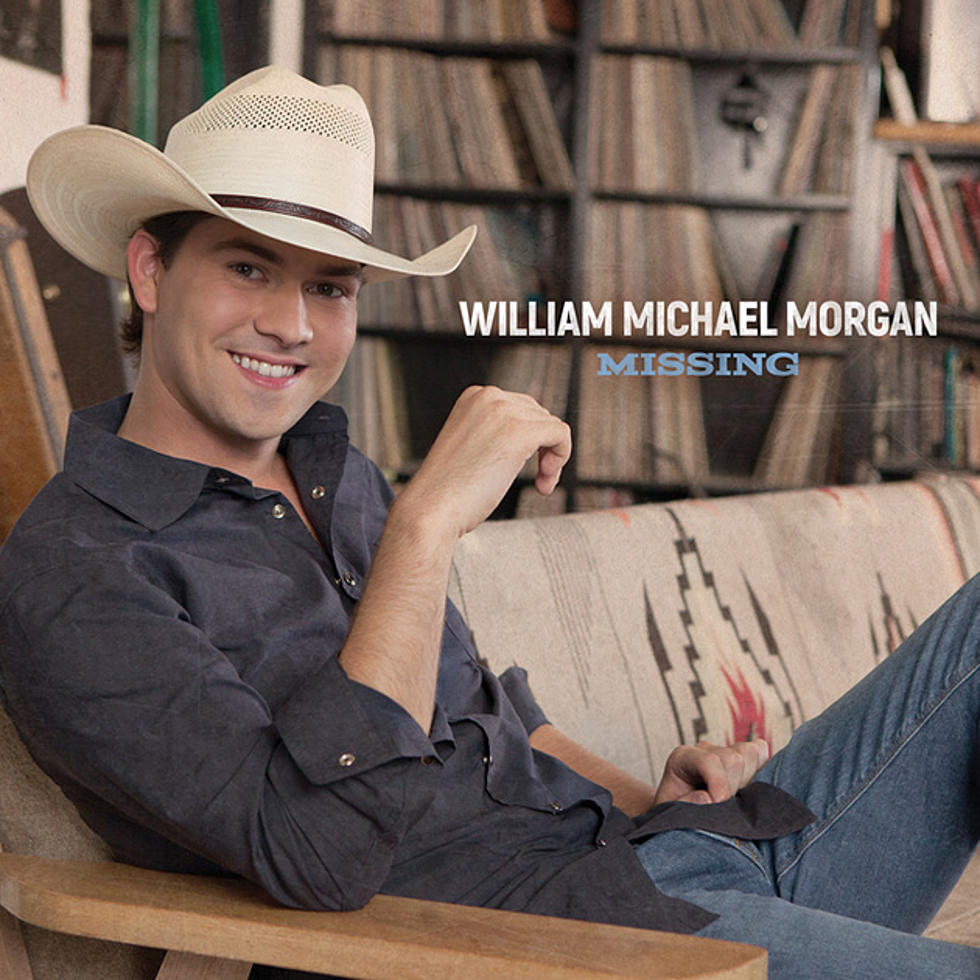 William Michael Morgan, 'Missing' [Listen]
Warner Music Nashville
William Michael Morgan digs his boots deep in traditional country dirt with "Missing," the second single from his Vinyl album. The swinging country whimsy is difficult to turn away from.
Lyrically Morgan sings of a solo getaway to clear his mind. The Mississippi-raised newcomer tells his story in the style of Strait, with an easy patter that's somewhere between singing and talking. There's no gimmick or trick to hook fans on "Missing." The song is as straightforward of a four-on-the-floor country song as you'll hear on the radio.
The song doesn't ache like "I Met a Girl," Morgan's chart-topping debut single, but it's not supposed to. Credit this young talent for not over-performing a simple country concept. A song like "Missing" would bore a less grounded country star, or he or she would give in to temptation and dress it up. Morgan trusts the song, and that's worth something.
Did You Know?: "Missing" was co-written by Rhett Akins and Marv Green.
Listen to William Michael Morgan, "Missing"
William Michael Morgan, "Missing" Lyrics:
I bet my friends are wondering / Where I am or if I'm still alive / They're worried over nothing they should know I'm perfectly fine / It's just a mood I get in now and then / When I need to get my head clear / I turn off my phone get lost get gone and flat out disappear.
Chorus:
Well there ain't no telling where I'm bound / The big city or the country, a little beach town / But you won't find me 'cause I can't be found I'm on a mission to be missing / I'll be back some day I just don't know when / Till then I'll be a feather floating in the wind / So don't ya go missing me / 'Cause sometimes missing is my favorite place to be.
I bet the grass is three feet high / And the mailbox is full of bills / Hundred messages I need to check and when I get the chance I will / But right now I'm busy taking it easy / Can't worry bout stuff like that / My only concern is a left or a right turn somewhere on a map.
I love those locations where nobody knows my name / How long I'll be stayin' is always subject to change.
More From KIKN-FM / Kickin' Country 99.1/100.5