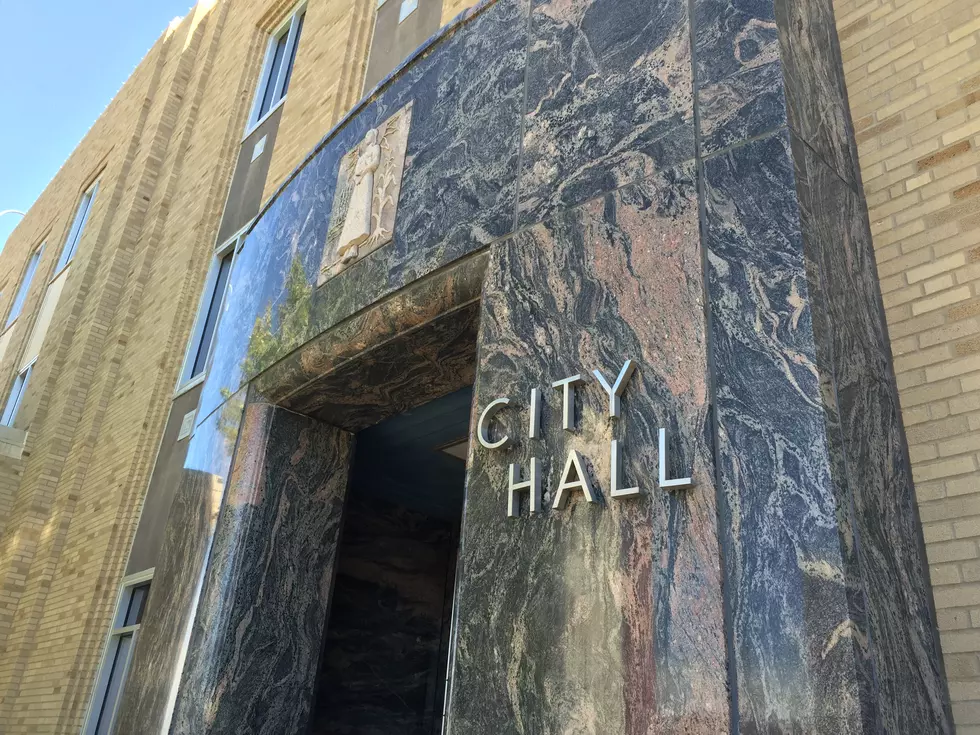 What We Should Talk About In Sioux Falls Mayor's Race [OPINION]
Beth Warden/Results Radio
I've heard a lot lately about all the people who are jumping into the Sioux Falls mayor's race.
We're off to a fast start. It's only September after all, and we have eight candidates so far with some chatter that there will be more.
We'll see. The municipal elections aren't until April so there's still plenty of time.
With all those people and all that time, what should we focus on? Here are the issues that I think should be central to the debate going forward:
Budget – sales tax: Revenues aren't growing like they used to. There's not that much the city can do except hope it gets better and cut spending. And that's what they are doing, but under that umbrella how you spend that money is still in play. Don't be austere for austerity's sake.
Transportation: I talk about this all the time, but it has to be a key topic in the race. Not talking about it won't make it better. The problem is that no politician is eager to tell people the things they don't want to hear. Convenience cannot be the prime driver of planning. It has to change.
Poverty: There are always going to be rich and poor, that's life in a market economy. But what is happening in Sioux Falls is a silent slide of wealth away from the core of the city to the suburbs. It's a classic American model that has proven disastrous time and again. We've done a good job of making our downtown vital again, but we need to firmly address the issues of the disparity in income and ghettoization of people on the lower end of the spectrum. That means serious talk about housing and transportation during the campaign, not just in the bureaucratic meeting rooms of City Hall, where the planners and professional bemoan the lack of support from the top.
Crime?: I don't think this is a serious issue in Sioux Falls. That is not to say that crime isn't serious and we should continue to do all we can to prevent and prosecute criminal action. But we know crime is a symptom of greater issues in society. We have a solid police force, and there are issues we need to address to keep it that way, including pay and treatment of officers, but simply saying we need to fix crime or attack crime here is just silly.
Workforce: This is the most pressing issue for the long-term health and wealth of our community. A vital, educated workforce starts early. The core of it is homegrown. The key period of any child's life is kindergarten to 3rd grade. That's where the building blocks of success are laid. Beyond that, a progressive, attractive city with amenities such as recreation, entertainment and diversity, attract way more young people than billldboards or ad campaigns.
Community cooperation: We need a much higher level of cooperation between all the associated governments in the Sioux Falls Metropolitan Area. Everybody is moving in all directions to their own ends. That ultimately is counterproductive. Start those conversations now. I said last week that population projects indicate there will be about a half million people in the metro area in 20 years. It's time to start acting like it.
The new mayor will either set us up to be able to deal with those issues as they begin to become problems, or he or she will we'll just plod along and not look reality in the eye.
These are the points I think we should focus on. What are yours? Drop me an email at Patrick@KSOO.com or through Twitter @plalleyshow.
Disclaimer: The views and opinions expressed in this article are solely those of the author and do not necessarily reflect the official policy or position of Results Radio, Townsquare Media, its staff, contributors, affiliates or advertisers.
---
More From KIKN-FM / Kickin' Country 99.1/100.5