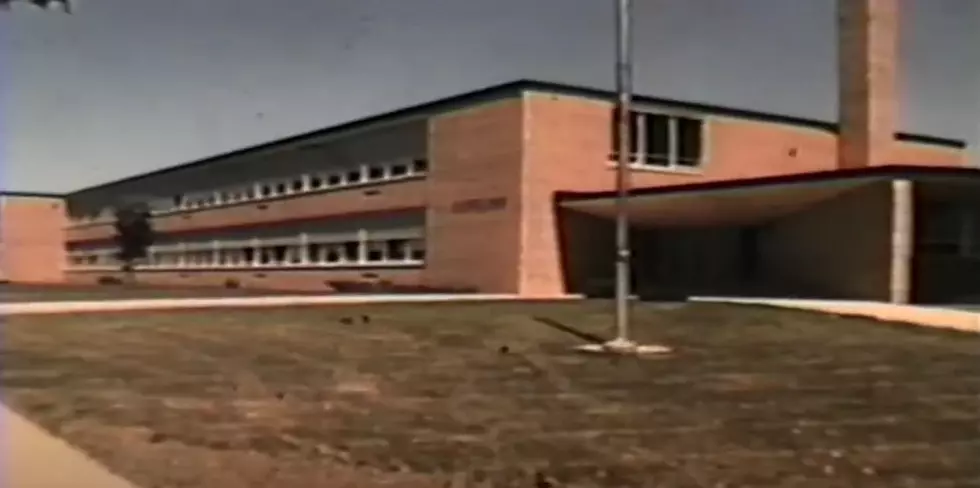 WATCH: Sioux Falls' Cleveland Elementary Made the News in 1968
Tom Hartig via YouTube
'Portrait of a Nation' mural at Cleveland Elementary, Sioux Falls
Check Out This 1962 Listing of Sioux Falls Bars and Restaurants - Do You Remember Any?
Check out this collection of
Sioux Falls
bars and restaurants. We have Giovanni's Steak House, The Rainbow Bar, Harry's Hamburgers, Eagle Bar and Lounge, Pancake House, Nickel Plate, and more. Do you remember any of them? Or how long any lasted?
Flashback 1992: Inside Sioux Falls Old Washington High School
The modern marvel that is
YouTube
never ceases to amaze me. Sure, there's plenty of garbage there, but you can also find some gems.
Before it was the Pavilion, the corner of Main Avenue and 11th Street in Sioux Falls was home to many of the city's schools for most of the 20th century.
Built on the site of the former Central School, WHS's first class of 328 students started in 1908. It was the only high school in Sioux Falls until Lincoln High was completed in 1965.
The class of 1992 was the last class of Sioux Falls to graduate from the old Washington High. That fall the new
WHS
, constructed on N. Sycamore Ave on the east side of the city, took over the name and educational mission.
Check out the shots below for a flashback to 1992.
---
See Also: 
YouTube has delivered again! I came across this video recently. It's a news report from KELO-TV's Eugenia Hartig from 1968 about the (then) new mural in the hallway of Cleveland Elementary in Sioux Falls.
The mural, titled Portrait of a Nation, was made from bits of floor tile, mirrors, and other stuff that the students had brought from home. The project was led by Cleveland art teacher Carol Hanson. As Hanson says in the piece, the project started with a contest among Cleveland students to submit a design of a picture of America. Parts of the drawing chosen were then incorporated into the mural that the students made. Mrs. Hanson says that they used about 17 quarts of glue to make the mural.
Along with the recycled floor tile, the mural contains pieces donated by the school staff. A whistle from the gym teacher Mr. Byer, a tie-tac from principal Howard Swenson, earrings from Miss Nichols the assistant principal, and a piece for jewelry from teacher Mrs. Tally.
Cleveland Elementary was established on the east side of Sioux Falls in 1957. In the video, Mrs. Hanson says that they hope that the mural will stand for 20 or 30 years. As of 2018, 50 years later, it was still there inspiring generations of Sioux Falls students.
More From KIKN-FM / Kickin' Country 99.1/100.5