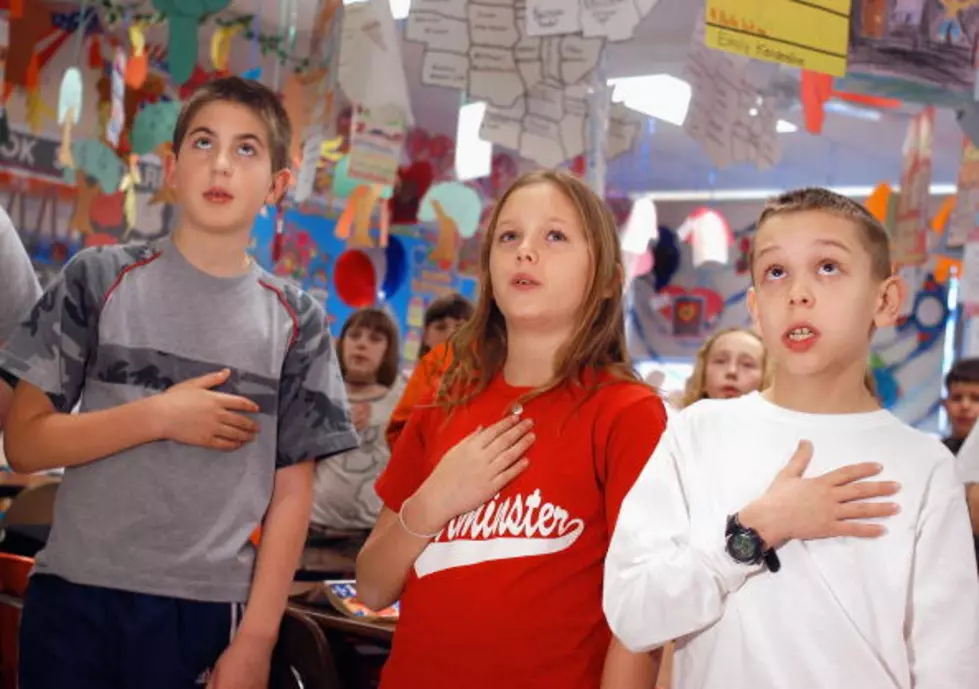 Trip Back to First Grade Classroom Came with a Few Surprises
Getty Images News William Thomas Cain
First grade, was a long time ago. If you let your mind drift, chances are you remember your teacher's name. Classmates come to mind. If you really zone off, you might even remember the pencil sharpener smell, or what your classroom looked like.
Chances are the letters of the alphabet and how to draw them were posted around the room. There was probably a coat rack or closet for jackets. The sound of the bell, the commotion of students coming in ready to learn. If you visit the first-grade classroom here in Sioux Falls or 'anywhere America' for that point, you probably see mostly the same things.
Some of those things have changed. The SMARTBOARD that students get to 'check-in on' and put down if they are eating school lunch or not. Stick around and chances are you'll see some other technology as well. Like the teacher talking over a special microphone so she doesn't have to raise her voice. Students were busy utilizing I-Pads for reading. Many things I saw were the same, but some things were different.
I had the opportunity to visit All-City Elementary. All-City is unique in that parents, or in my case grandparents come in and take an active, regularly scheduled role in their Childs, [grandchild's] education. When you come in to help, you might assist in grading papers, or helping students with reading or sing along in music class.
One thing I was pleasantly surprised with was that the students still do the Pledge of Allegiance.  When I walked in I noticed the flag in the schoolroom. It wasn't long and the teacher had students putting their right hand on their heart and reciting the pledge. The crazy thing is, a lot of the students knew the words. (Good job parents and grandparents!)
My quick morning at All-City left me feeling good. I also recalled dropping kids off in the rain for school hoping they wouldn't get too wet before getting inside. I remembered what it was like to be BUSY!  Oh, and by the way, even though things HAVE indeed changed, some things brought back great memories. You got it! Recess!
I don't know when I'll be going back to All-City, I haven't seen where I'll be needed yet, but when I do, I'll do my best to clear my schedule and get there.
Thank you for sharing this story with your friends who have kids in school, or share it with other grandpas and grandmas. School is back in session. If you listen closely, you might hear them learning right now!
LOOK: Here are the best small towns to live in across America
More From KIKN-FM / Kickin' Country 99.1/100.5