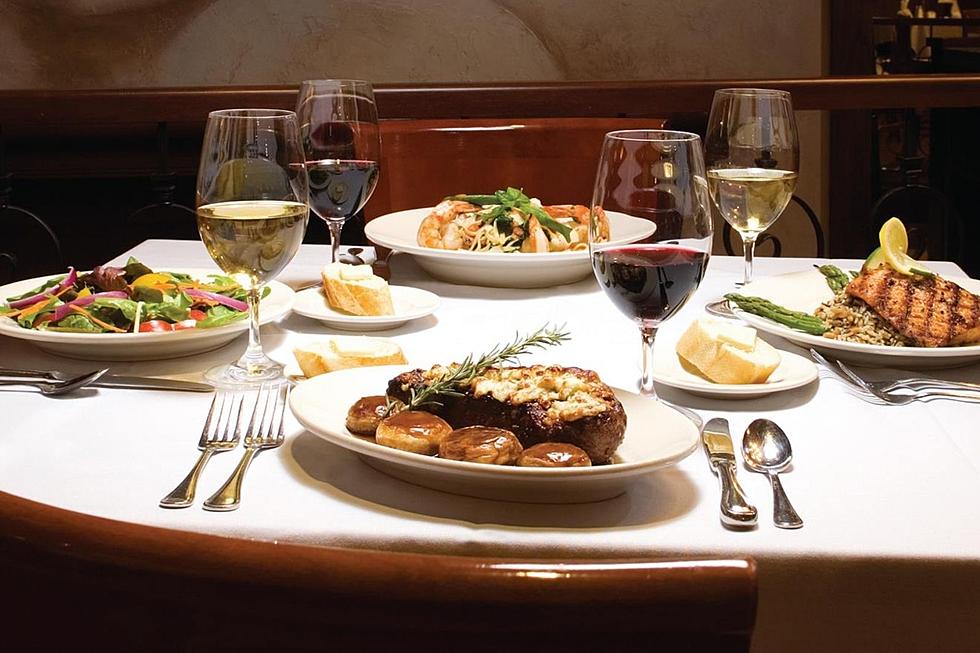 South Dakota's Most Romantic Restaurant is in Downtown Sioux Falls
Minervas Downtown Sioux Falls (via Facebook)
There's always something special and romantic about date nights no matter if you have been dating someone for just a month or for years. Date nights are opportunities to grow closer to your partner and to simply enjoy each other.
There are lots of romantic date night restaurants around the Sioux Empire. But which is the most romantic? The website Country Living has the answer.
The most romantic restaurant in South Dakota
The next time you need a romantic date night in Sioux Falls, Minervas is the top-notch establishment for the perfect evening. Minervas is not only romantic, but it is also has a cozy atmosphere. Country Living raves about the elegant dining, the steak and seafood options, and the award-winning salad bar!
The Minervas salad bar alone is the perfect excuse to have a romantic date night. I also recommend tasting the Honey Pepper Salmon, the Beef Stroganoff, or Cajun Chicken Linguine.
Stores That Use To be In The Western Mall In Sioux Falls
What Did South Dakota's License Plate Look Like the Year You Were Born?
The first number on a
South Dakota
license plate is the county that the car is registered. For example, Pennington county where Rapid City is has a '2' starting its plates. In Sioux Falls you have either a '1' or a '44' depending on your relationship to 57th street.
When established in 1956 (and revised in 1987) the first nine counties were ordered by population. Starting with 10 they are in alphabetical order through Ziebach, with Oglala Lakota County (65) and Todd (67) rounding out the list.
Today the top 10 plate numbers and populations don't correlate anymore. 1 and 2 are still 1 and 2, but Lincoln (44) is now 3rd in population. Beadle is 4 but it's now 11th in population. See the list by
population here
.
So, let's take a look back at what South Dakota license plates looked like over the last 100 years.
More From KIKN-FM / Kickin' Country 99.1/100.5