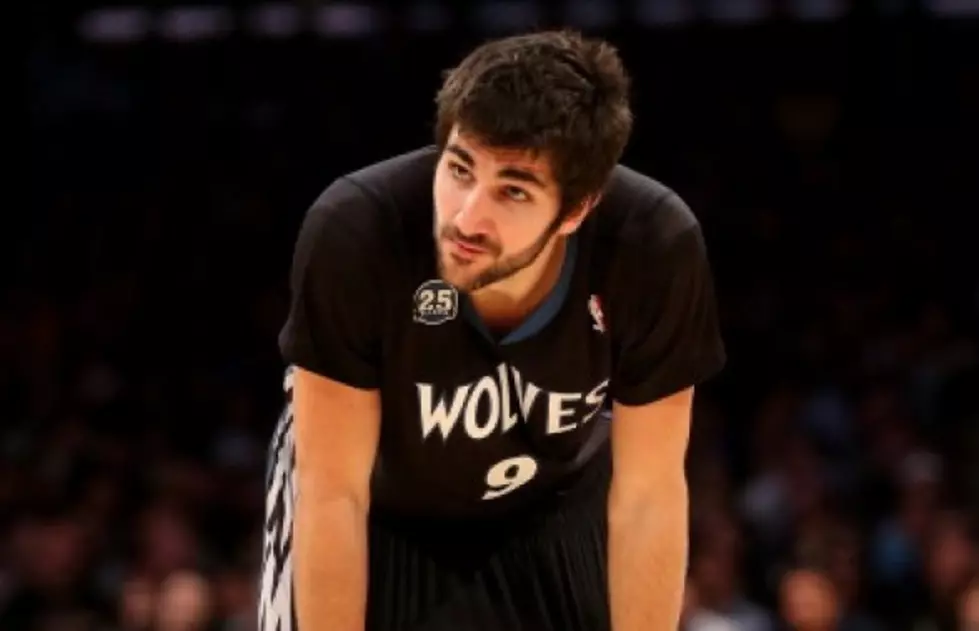 Thank God, Ricky Rubio Has Been Traded
Stephen Dunn/Getty Images
As the self anointed #1 Timberwolves fan, I can't tell you how happy I am today.
Ricky Rubio has been traded to the Utah Jazz.
The one player that on the court has held back the T-Wolves the most over the last five years is finally someone else's problem.
The Jazz in return sent a 1st round pick in 2018 back to the Timberwolves.
Personally, I would of been happy with a couple of deflated basketballs in return for Rubio so to get a 1st round pick is a home run.
The Wolves are now set to sign a upgrade at point guard and move forward into a winning age of Minnesota basketball.
Every player that is being rumored from Jeff Teague to George Hill to Kyle Lowry all have better Player Efficiency Rating and can shoot the three better.
Things are lining up perfectly for the Timberwolves to experience the most success the franchise has ever experienced.
More From KIKN-FM / Kickin' Country 99.1/100.5