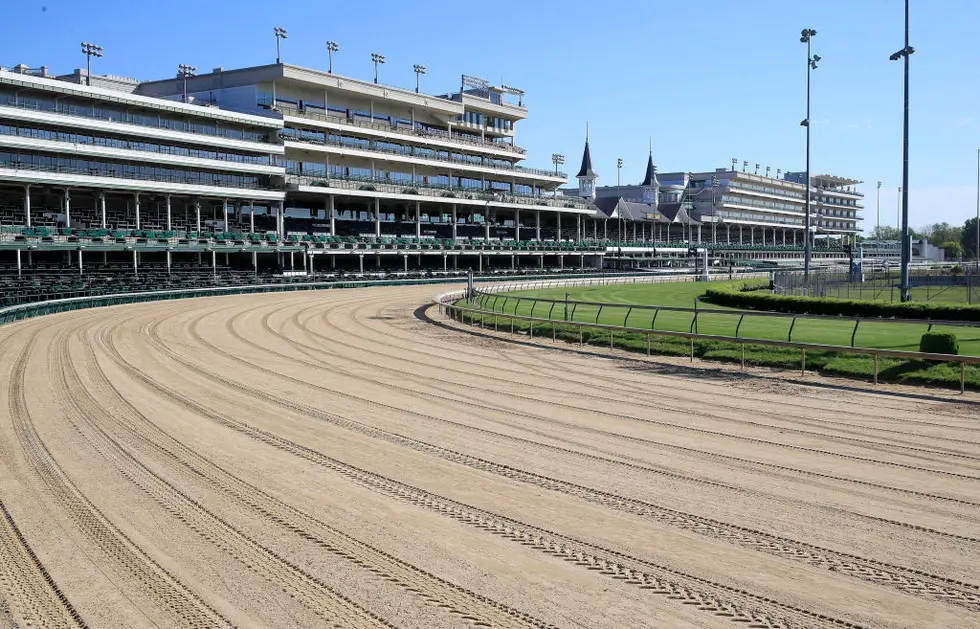 South Dakotan Takes Horse to Kentucky Derby [UPDATE]
Getty Images
UPDATE: Just when you thought a story was just a story, it grows. We recently posted this article because of its local flavor. Wayne Scheer is from Wagner, South Dakota. But it was pointed out to me by Tresa Nygren that the story has other importance as well. One of the other owners of Neckers Island is Greg Harbut. Here is where the race and 'race' come into play in this fascinating story. According to the New York Times;
His grandfather Tom bred and owned a horse that ran in the 1962 Derby, and his great-grandfather Will once graced the cover of The Saturday Evening Post alongside the magnificent athlete he cared for, the great Man o' War.

But this isn't like any other year. Harbut is the rare Black horse owner in a sport that is among the whitest in America. Now, he is hearing calls that he should boycott America's most famous race.
I personally find it amazing that this horse, Necker Island, 'found' one owner from South Dakota and Mr. Harbut. The story from The New York Times is disturbing, in that the Thoroughbred industry is probably one of the whitest sports in the world.
I beg you to read the story in The New York Times. When you do, you will not only grasp the uniqueness of a South Dakota owner but better understand and appreciate what Mr. Harbut is going through. Here is my original article.
Sometimes you run across a story that looks out of place. This might be one of them. I was thumbing through my Facebook feed this morning when I saw the headline that stopped me in my tracks. It said; A Dream comes True: South Dakotan will Take Horse to The Kentucky Derby. So how does something like that happen? Well, it took a pandemic, being in the right place at the right time and a little luck.
Scherr's ownership is making South Dakota history. Based on the family's research, he's the first South Dakotan to own a Kentucky Derby horse in at least 50 years. All of it has come together in a short period of time, just 12 weeks from when Scherr and a couple of other owners made a $100,000 claim to when the Derby takes place.
Saturday, September 5th, when you watch The Kentucky Derby, be watching for a horse with the name Necker Island. The story is beautifully written by Marcus Traxler illustrates how Scherr acquired the horse and also goes on to say;
The math isn't in his favor. There are about 20,000 thoroughbreds foaled every year in the U.S., and the Kentucky Derby takes only 20 3-year-old horses, making the odds of making the Derby field about 1 in 1,000.
The math may not be in his favor, but he's in the race! I mentioned that the pandemic also played an important role. It's been over 50 years since a South Dakotan had a horse Run For the Roses;
If the Derby would have been held on May 2 as originally planned, the opportunity to acquire Necker Island never would have arrived.
The Kentucky Derby runs this weekend. You can bet that I'll be watching the race and good luck to Sheer and his family. No matter how the horse runs, this has to be a thrill like none other! Good luck!
More From KIKN-FM / Kickin' Country 99.1/100.5