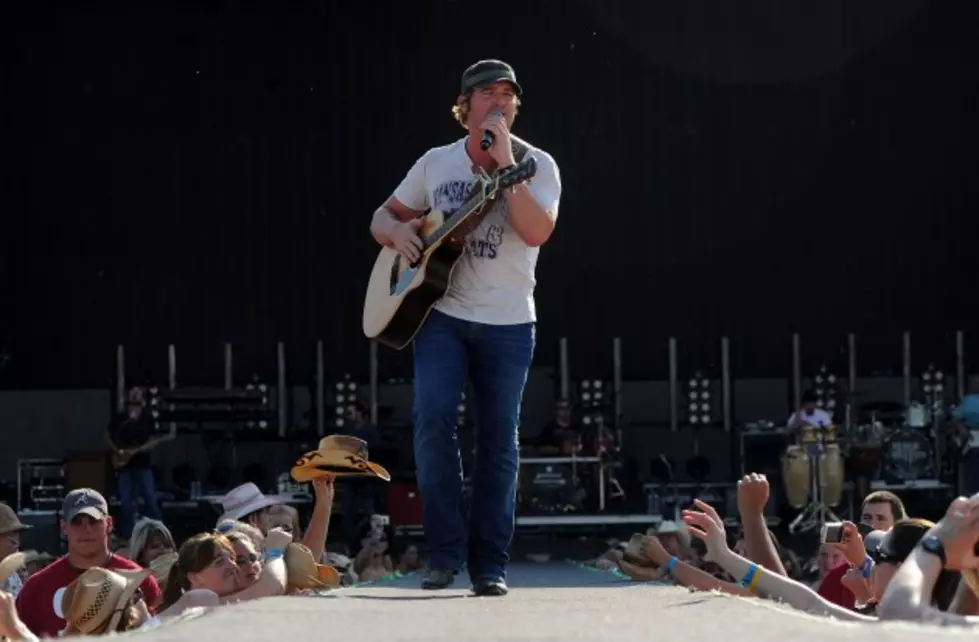 South Dakota Ready for Niemann
Getty Images
One more reason to put your spring party hat on. Jerrod Niemann is coming to Kickin' Country. And this time, it will be a sea of red that greets him.
According to the USD Campus Activity Board, Jerrod Niemann will get the Aalfs Auditorium, Vermillion, SD. rockin' on Wednesday, April 24th, 2013.
Niemann is the perfect fit for a campus party with hit songs such as "Lover, Lover", "Shine on Me", "What Do You Want", "Only God Could Love You More."
However, I'm pretty sure "One More Drinkin' Song" is going to barn-burner of the night.
On a personal side note, Jerrod Niemann is one of the coolest and nicest guys in country music. He performed at the Sioux Empire Fair 2 years ago this August. While JD Collins and I were visiting with him a couple of hours before his show in the grandstands, he actually climbed a chain link fence to sign autographs for his fans. Even though his tore pants in the process, it was a classy move! Good thing he travels with extra pants.
Ticket prices, according to early reports are quite reasonable: $5 for students, $7 for general public.
Can't wait for Jerrod to arrive? Let this sweet vid of "Shinin' on Me" to hold you over til party time.