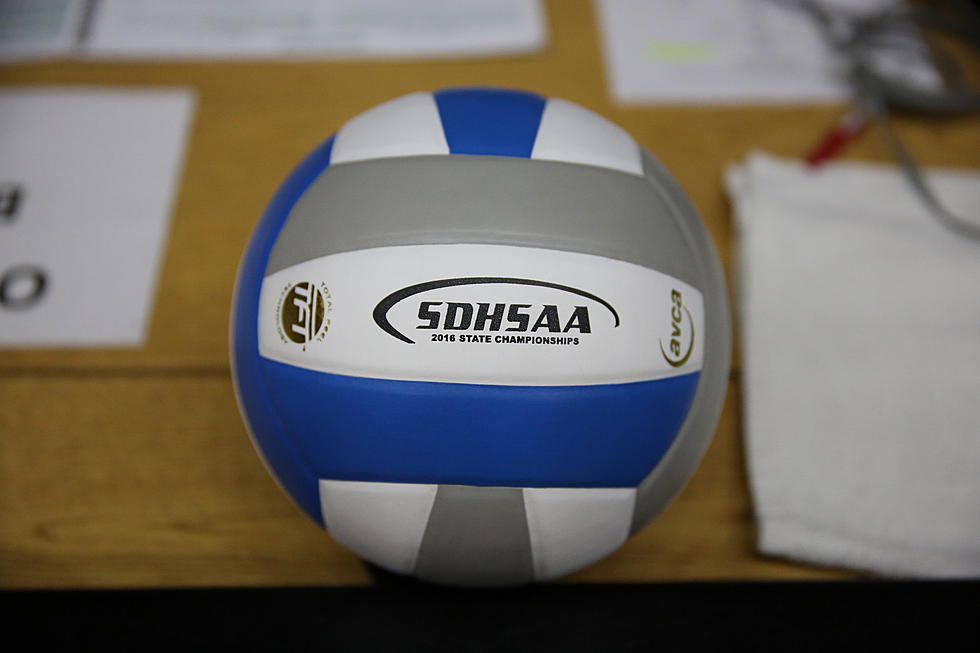 South Dakota Prep Volleyball Media Poll 10-2-17
South Dakota Public Broadcasting
Usually polls each week have a few changes that take place, but this week's poll remains consistent outside of one Sioux Falls school.
The top five for each class remains the same as last week outside of Class AA. The only change occurs on the #4 and #5 spot as Aberdeen Central has jumped over Sioux Falls O'Gorman. The Knights suffered a five set losses to Lincoln and Brandon Valley last week.
Class A is still being ran by Sioux Falls Christian as the Chargers have extended their winning streak to four in a row. Northwestern is still the Class B favorite.
Here is this week's South Dakota Prep Volleyball Media Poll for 10-2-17
Harrisburg (11) 12-1 63 1
Mitchell (1) 13-1 52 2
R.C. Stevens (1) 22-3 41 3
Aberdeen Central 8-4 22 5
S.F. O'Gorman 9-5 7 4
Receiving Votes: Watertown (7-4) 6; Huron (7-6) 3; S.F. Washington (8-8) 1
S.F. Christian (13) 16-4 65 1
Dakota Valley 18-2 52 2
Madison 14-3 32 3
Miller 15-2 25 4
Parker 17-5 11 5
Receiving Votes: Belle Fourche (16-0) 6; Sioux Valley (17-3) 4
Northwestern (13) 19-1 65 1
Warner 19-3 52 2
Hanson 17-1 38 3
Chester Area 15-4 23 4
Philip 16-1 14 5
Receiving Votes: Ethan (15-3) 2; Andes Central-Dakota Christian (16-2) 1
More From KIKN-FM / Kickin' Country 99.1/100.5