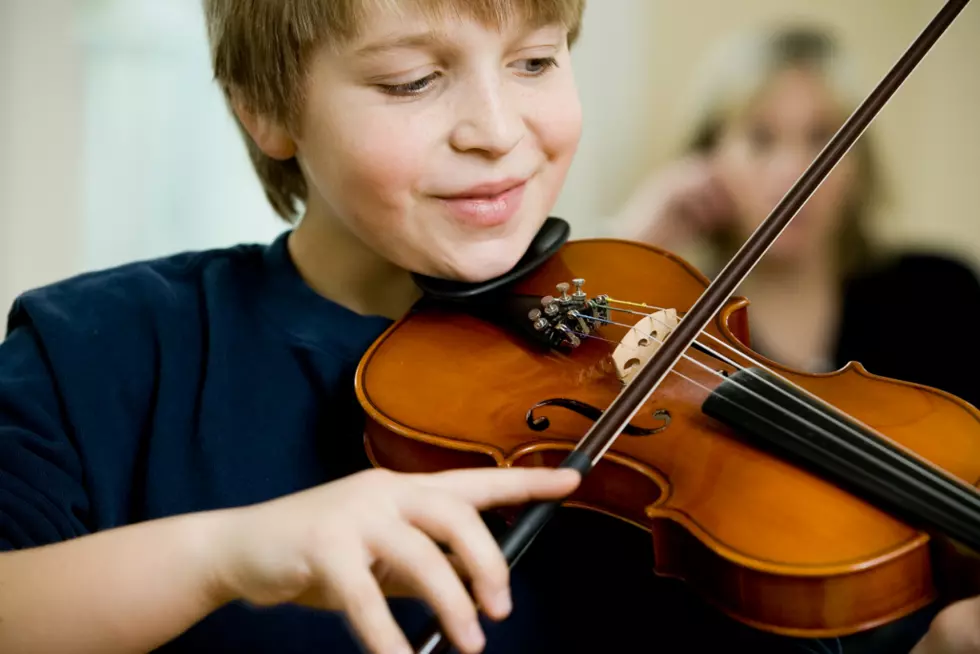 The Fiddle Is South Dakota's Official Musical Instrument
Clipart
Oh wait, no, I don't play the fiddle. Heck, I wouldn't even know how to properly hold a fiddle.
What I meant to say is, I love fiddle music.
Over the past decades I've played great music featuring a red hot fiddle hundreds (thousands?) of times. I remember when Country Hall of Famer Charlie Daniels released Devil Went Down To Georgia back in the late 70's. Now that was one you just had to crank up!
And there's so many more. Whenever I think 'Fiddle' two things pop into my bald head:
So when I found out the official Musical Instrument for the state of South Dakota was the fiddle, well, that wasn't exactly the 'South' I had in mind!
But tis true, according to South Dakota Law it is indeed the fiddle that musically represents our state. And I think that's appropriate, with us being a rural state, and somehow the fiddle on some level being a rural instrument.
So the next time you hear a searing hot fiddle solo in the middle of some tune, the first thing you should think of is South Dakota! Heck, there's even a fiddle featured in the logo for the National Music Museum in Vermillion, which you should definitely put on your South Dakota bucket list to visit.
So once again I'm apparently late to the party as far as knowing one of my favorite instruments is prominent in good 'ol South Dakota.
Oh and by the way, I've always thought the difference between a fiddle and a violin was the cost of admission. But hey, I may be wrong on that.
More From KIKN-FM / Kickin' Country 99.1/100.5