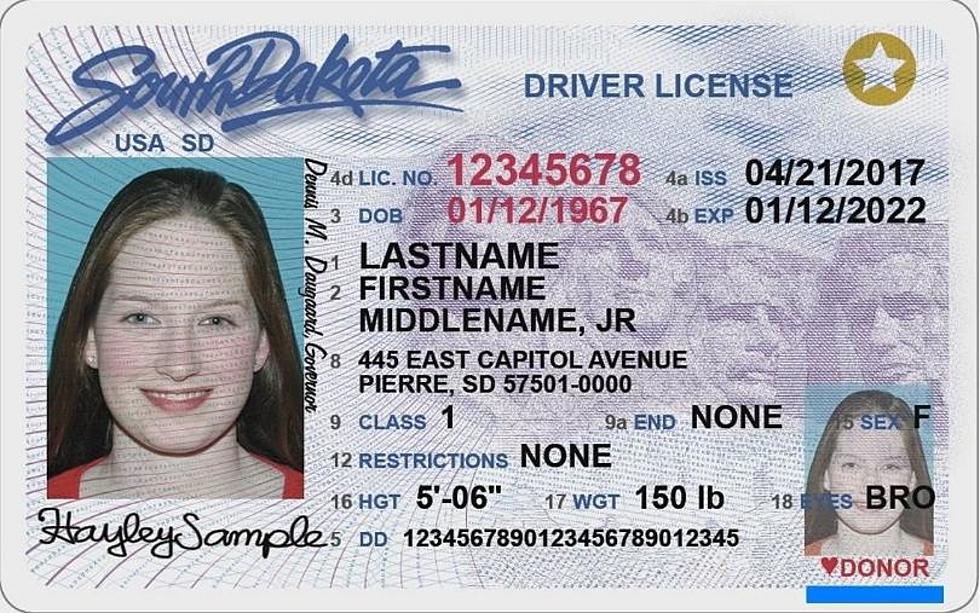 South Dakota Is 99 Percent Real ID Compliant
KSFY with permission
South Dakota is leading the way in Real ID compliance.  Governor Kristi Noem announced Thursday that the state is now more than 99 percent compliant with this new law.
KSFY reports that since 2009, South Dakota has issued more than 675,000 Real ID-compliant driver's licenses and more than 62,000 Real ID identification cards.
"This compliance is a tribute to work done by our driver license examiners every day at exam stations statewide," Jane Schrank, director of the SD Driver Licensing Program said. "This high level of compliance speaks to the employees' high quality standards, strong customer service and efforts to keep South Dakotans safe."
The Real ID Act was passed by Congress in 2005, requiring a more stringent process to acquire a state-issued driver's license and identification card.
The hijackers in the 9/11 attacks had fraudulent identification so congress took action to keep U.S. airports safe.
"It means you need to have a driver's license that is issued by a state that meets all of the security standards or another acceptable form of identification," TSA Spokeswoman, Lorie Dankers said.
On October 1, 2020, the TSA will begin enforcing Real ID requirements.  Without a Real ID, travelers will not be allowed through the security checkpoint and they will not be allowed to board a plane.
A Real ID-compliant license or identification card will have a gold star in the upper right-hand corner.
The South Dakota Department of Public Safety has a list of required documents needed to obtain a Real ID-compliant license or identification card.
More From KIKN-FM / Kickin' Country 99.1/100.5