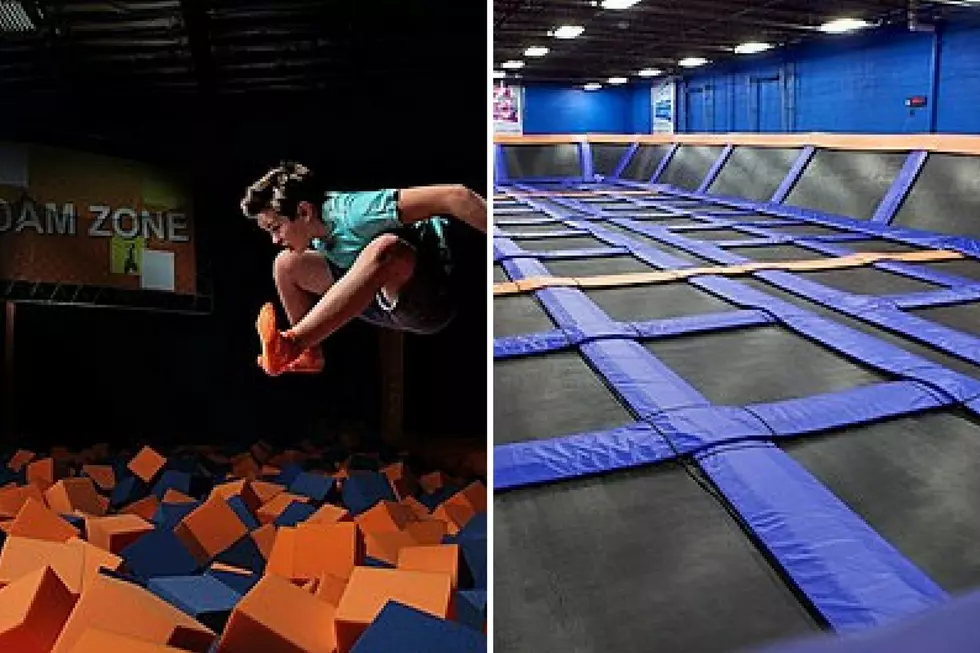 Sky Zone Adds New Games to Sioux Falls Ultimate Play Zone
SkyZone on Facebook/SkyZone sports.com
If your kids have you climbing the walls this President's break, here's an idea, load them into the car and let them climb the walls at Sky Zone in Sioux Falls. As of Friday, (February 2) little kids, and even big kids, like me, now have a few new exciting things to try besides just trampolines, the foam zone, and dodgeball at Sioux Falls indoor trampoline park.
According to the Sioux Falls Argus Leader, the ultimate play zone in the Sioux Empire recently made a few new additions. The next time you visit, you'll notice a new large free-climb wall, warp walls, jousting pods, augmented reality climbing wall, rope ladder and a game of Sky Wars.
The indoor play area had some extra space and decided to add a 20-foot by 20-foot L shape climbing wall which stands against a back wall of the facility.
Scott Redd owner of Sky Zone in Sioux Falls told the Argus Leader, "It's pretty cool. The nice part is there's no harness so you can climb all the way up and you can let go if you want, hit the foam and bounce."
According to Redd, there's also two new warp walls similar to the ones used on American Ninja Warrior, one wall is 10 feet tall, the other 12 feet. The new warp walls allow players to run up the wall, and try to grab ahold of the top.
The Argus is reporting on Friday nights Sky Zone sets up Sky Wars. Players, armed with Nerf blasters divide up into teams, as an all out Sky War breaks out on a series of inflatable bunkers set up across the main floor of the indoor park.
The Sioux Falls Sky Zone is especially proud of the fact that they are the second Sky Zone in the nation to set up the new augmented climbing wall. Games are projected onto the wall with sensors tracking players as they participate in a number of different interactive games.
The Argus reports that Sky Zone set up the new augmented climbing wall on a test basis to try out its popularity, but according to Redd, the new wall has turned out to be their biggest hit so far.
Even with all recent new additions, customers of Sky Zone will be happy to hear the prices didn't climb the walls. The prices remain the same according to the Argus Leader. You just have way more options to try the next time you stop by.
Sky Zone is open daily from 10:00 AM to 6:00 PM. Book the indoor park for your next party and event and get more information on the ultimate play zone in the Sioux Empire here.
Source: The Argus Leader
---
See Also:
More From KIKN-FM / Kickin' Country 99.1/100.5