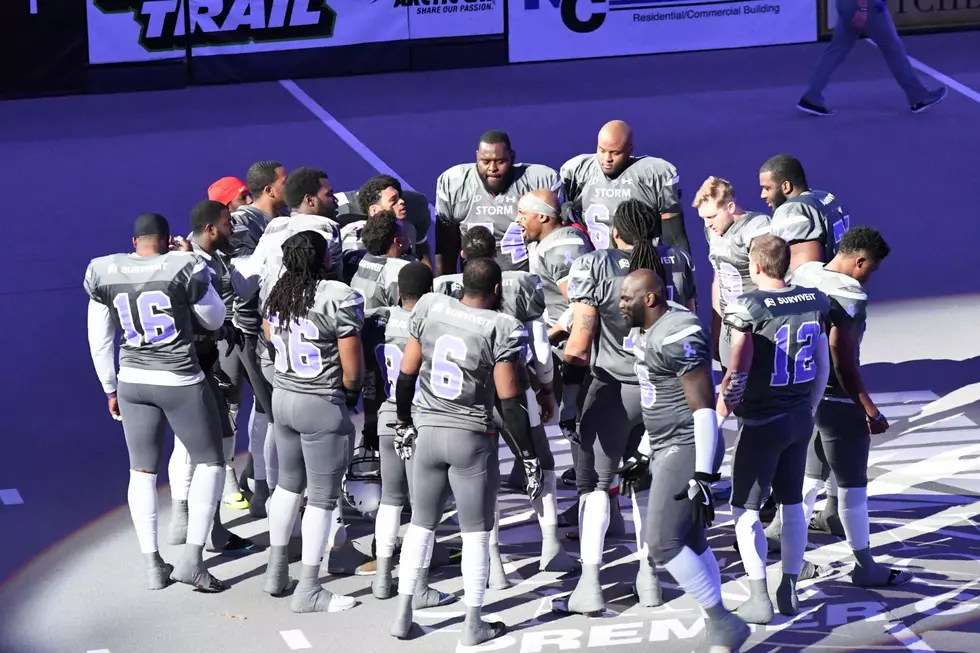 Sioux Falls Storm Call Audible, Rejoin Indoor Football League
Courtesy Nate Wek, South Dakota Public Broadcasting
Before even taking a single snap as members of the Champions Indoor Football League, the Sioux Falls Storm have decided to move back to the Indoor Football League.
The Storm announced earlier this summer that they would be leaving the IFL for the CIF, which would then realign them with old rivals such as the Sioux City Bandits and Omaha Beef. That move was made when it looked like the IFL would be left for dead.
Fast forward a few weeks and the tides have turned.
Sioux Falls Storm Owner Todd Tryon announced in a press release on Wednesday that the team would return to the IFL for the upcoming 2018 season. He mentioned that the Champions Indoor Football League wasn't able to deliver on what was promised.
"As we were excited to resurrect some old rivalries, it quickly became evident that what we were presented to make the move, was not what we were getting. We pride ourselves in offering our community the best product in the industry, and given the restrictions, stipulations and restraints that were being placed on us we could not possibly offer what Storm Nation is accustomed to." - Todd Tryon, Sioux Falls Storm
The IFL will now have eight confirmed teams for the 2018 season. The Storm have also announced that they will be offering a seven-game season ticket package for the price of six games.
---
More From KIKN-FM / Kickin' Country 99.1/100.5