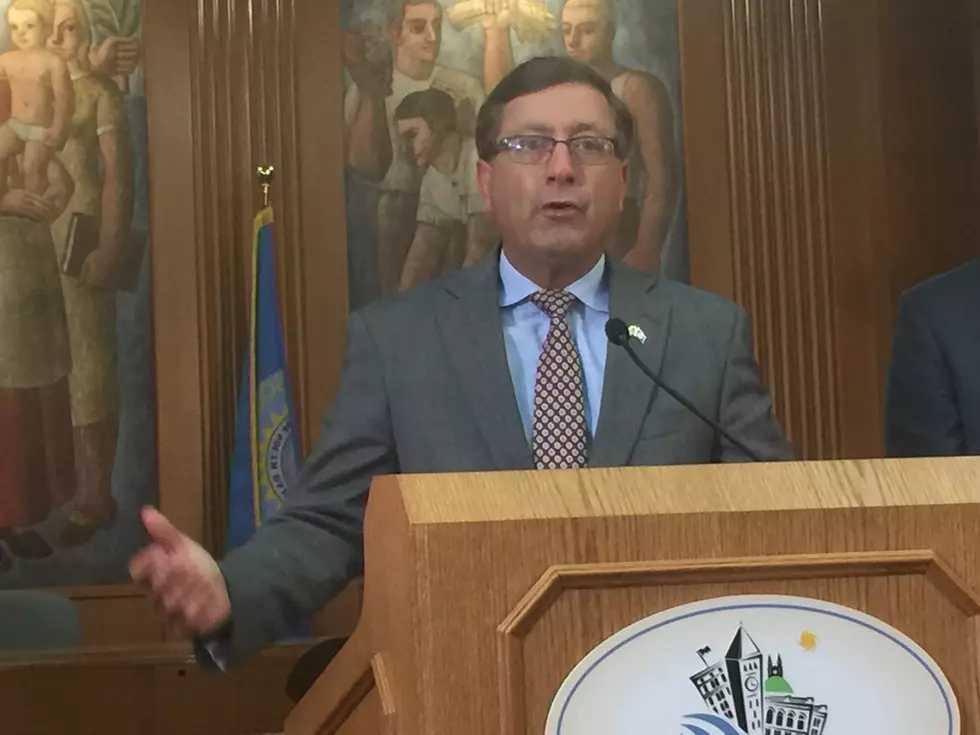 Sioux Falls Going the Wrong Way with Right-on-Red Turning [OPINION]
Beth Warden/Results Radio
I'm dumbfounded by the City of Sioux Falls' announcement this week that it will allow turning right on red lights at two major intersections on Minnesota Avenue.
I'm shocked not just because they would make a bad decision regarding transportation -- that happens way too often -- but that Mayor Mike Huether would hold a press conference about 15 feet from the spot where a woman was run over and killed in 2003.
The corner in question is 10th Street and Minnesota Avenue. That's where an Argus Leader employee of 20 years was hit and killed. I was working at the Argus Leader that day. I remember what it was like to look out the windows when we realized what had happened and see the emergency workers tending to Edie Adams as she lay in the street after being hit by a right-turning driver.
The light was green in that case but the walk sign was on. Edie's death prompted a vigorous effort by then-Argus Leader Publisher Arnie Garson to try and make the intersection safer. That's when the no-turn-on-red signs went up and eventually the red light cameras that became controversial and eventually taken down after a court challenge.
But it's continued to be a hazardous crossing. Several people -- not all Argus employees -- have been clipped or knocked down by cars turning left and right.
That's the history. This is the present.
The question for me is why do this? It makes no sense.
Huether says the change will make traffic flow smoother through the area and remain safe for pedestrians. There are less than half the number of pedestrians through that intersection than there were in 2003, according to city statistics. That's still more than 300 people a day, not to mention all the YMCA members and kids from the nearby neighborhood who just cut across the middle of Minnesota Avenue.
How many is enough to justify keeping the prohibition in place? Apparently not 300.
"These improvements will keep Sioux Falls moving, and keep pedestrians safe as well. Things have dramatically changed since 2000, and it makes good sense to get this executed," Huether said.
I don't believe that and here's why: Right-on-red turns are among the most hazardous for walkers, runners and bikers. That's why bikers should ride in the street but that's another topic.
My anger at this misguided change came through on The Patrick Lalley Show on Wednesday because I'm truly stunned. The fact that the mayor held the press conference just steps away from where Edie died just makes it all that much worse.
This quote from Heath Hoftiezer, the city's principal traffic engineer, is short-sighted at best.
"These changes will provide considerable delay reductions for right-turning vehicles, but drivers will need to look for pedestrians before making the turns," Hoftiezer said.
Really? They will have to look? That's some sound driving advice there.
But here's the quote they should all remember. It's from a witness to the accident quoted in the Argus Leader story in 2003.
"I saw her being struck by the white car and flying up," said the witness. "Her shoes flew off, and her belongs flew all over. I saw her land face down in the other lane."
We'll continue to talk about this issue and other related transportation challenges on The Patrick Lalley Show.
More From KIKN-FM / Kickin' Country 99.1/100.5