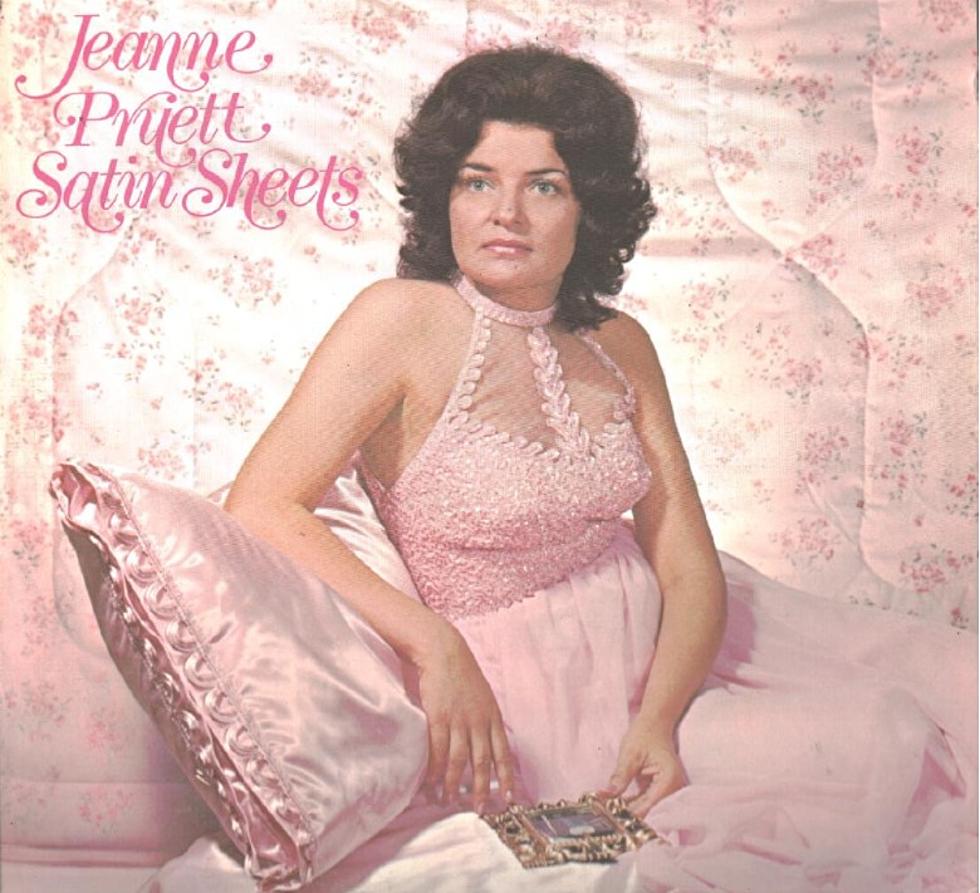 Whatever Happened To 'Satin Sheets' Country Star Jeanne Pruett?
Amazon
There are big hits, the one's that go Top 10 on the national charts.
Then there are huge hits, those that go to the top, #1.
Of course there are legendary classics, those songs that stay around and sound great year after year after year.
And then there are what are called 'signature songs', those great classics that are indelibly ingrained with one artist forever. Decades after you first heard it, it still rings true and sounds as great as ever.
One of the greatest signature songs in the history of country music first hit back in 1973.
When country music fans hear the song 'Satin Sheets', there's only one name that comes to mind.
That song in 1973 went straight to the top of the country charts and stayed there for  weeks.  But did you know it was also a Top 30 crossover pop music hit as well?  Yes, in 1973 you might well hear Three Dog Night, followed by Jeanne Pruett.
Listen as Jeanne sings one of the greatest hits of all time.
So whatever happened to the great Jeanne Pruett?
Well, first of all, Jeanne had several country hits, having begun her recording career in 1963.  Great hits like 'Love Me', 'I'm Your Woman', 'Welcome To The Sunshine (Sweet Baby Jane' and 'You Don't Need To Move A Mountain'. This great artist was no one-hit-wonder. But it was that one hit 'Satin Sheets' that millions of country music fans remember most.
Jeanne continued to delight audiences around the country and the Grand Ole Opry for decades.  Several years ago Jeanne essentially retired from live performances and at the age of 84 lives outside of Nashville. She and her husband have a 16- acre ranch farm. And who knows? On a sunny day you might just find her on Center Hill Lake on her 65-foot houseboat. The name of that houseboat?
Miss Satin Sheets.
And of course we can still enjoy the beautiful vocals from one of country music's great classic stars, Jeanne Pruett.
Results-Townsquare Media Sioux Falls Most Read South Dakota Stories of 2021
The end of the year is the natural time to take a look back at what has happened over the last 12 months.
Results-Townsquare Media Sioux Falls:
From all of us here at Results-Townsquare Media Sioux Falls thank you for making us part of your life in 2021, and we look forward to a great 2022 with you.
Here are our 10 Most Read Stories for 2021:
More From KIKN-FM / Kickin' Country 99.1/100.5