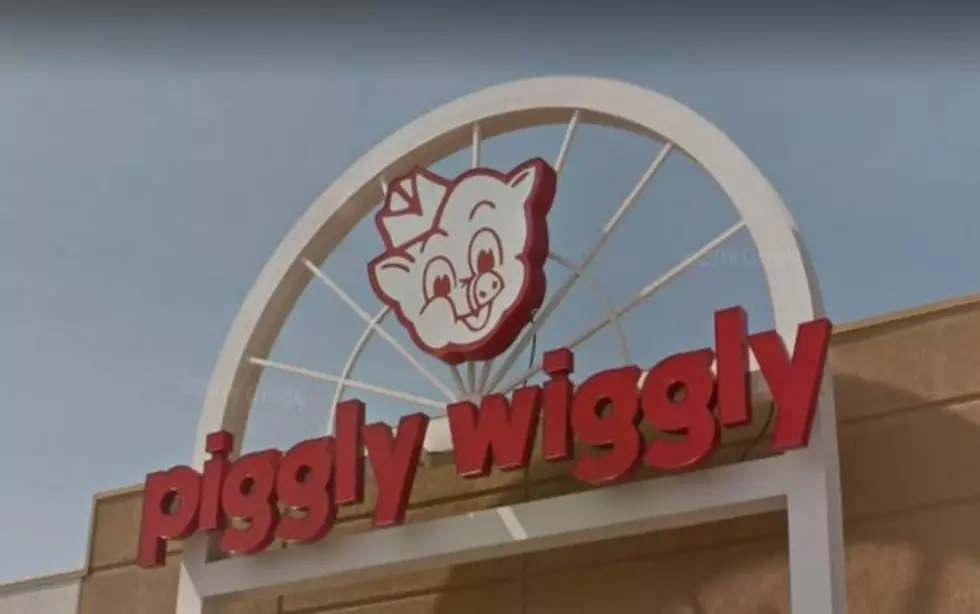 Where In The Sioux Empire Was Your Local Piggly Wiggly?
Piggly Wiggly - Prairie du Chien, WI (Google Maps)
Want to know two words you don't hear much anymore around Sioux Falls and the Sioux Empire?
Piggly Wiggly.
A few of us were visiting here at the radio ranch that is Results Radio/Townsquare Media the other day, just kind of shootin' the breeze when for some reason I mentioned that as a kid my folks would go to Piggly Wiggly for groceries.
I got the 'deer in the headlights' look. Crickets chirped. An awkward silence.
'Piggly what? Huh?'
So once again I was reminded that, despite my beautifully sculpted bald head and unlimited vim and vigor, I am indeed wearing an older person's skin.
Once upon a time just about any town of a certain size had a Piggly Wiggly grocery store. For our little southwest Minnesota farm family, it was Pipestone...or maybe Luverne. It's been a few years since those days, so the 'ol memory is a little foggy, but it was one or the other...or maybe both.. And I'll bet there was one near you, too.
It seems like the competition was Piggly Wiggly or Red Owl (Red Owl. There's another one.). So, as with an increasing number of things at my age, I wondered whatever happened to Piggly Wiggly?
Figuring they had long ago moved into the dust bin of history, I was surprised when I Googled them.
My goodness, Piggly Wiggly is some several hundred stores strong according to their website. 
So I looked and looked and looked...and found out that a vast majority of those stores are down south. Looked to me like Alabama has about a hundred Piggly Wiggly's. They're in Arkansas, Kentucky, Georgia, and Louisiana. And what about 'round these parts?
Well, Minnesota has one in Duluth...WAIT. Update, the Minnesota ones are gone.
Nothing for either Dakota, Iowa, or Nebraska. Apparently in the few years since I was a kid, Piggly Wiggly became snowbirds.
Well, I hope they're doing well. Piggly Wiggly is a warm memory from 'back in the day'.
MORE OF RANDY'S MEMORIES:
32 Things to Do in Sioux Falls This Summer That Are Absolutely Free!
Sure, there are tons of things to do in the
Sioux Empire
every summer, but if your entertainment budget is small (or zero), we have the solution - actually, we have lots of solutions.
Here is a list of family-friendly (and some, just adult-friendly) events happening this summer in the Sioux Falls area that you should check out. Oh, the best part, everything on this list is FREE.
More From KIKN-FM / Kickin' Country 99.1/100.5