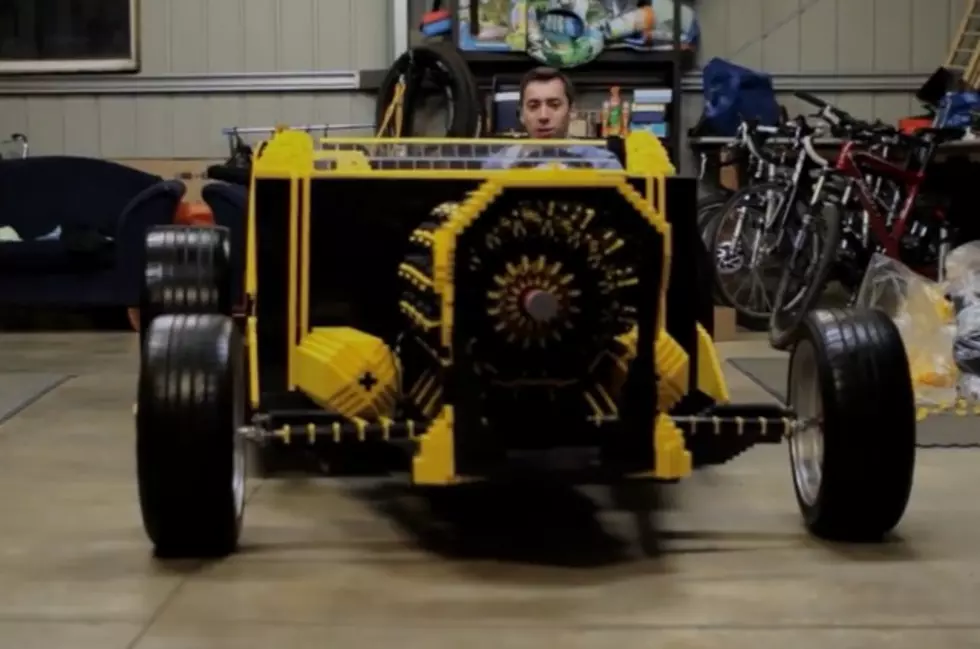 Youtube
Having two boys grow up right under my nose, I still remember the first time I walked through my living room in stocking feet and stepped on that one Lego piece that just didn't quite get picked up before bed. That one Lego piece turned into many Lego sets, and countless hours spent on an idea that never quite saw completion.
But it was another story when an Australian man and a Romanian teenager sat down with their Legos and decided to do something just a little different.
Entrepreneur Steve Sammartino and Romanian tech guru Raul Oaida did something that many can only dream about.  Using just over 500,000 Legos, they built a car.
The two seated car is life-sized and has a top speed of about 18 miles an hour.  It is powered by four orbital engines with 256 pistons, all made of Legos, that run on compressed air. The only things on the car that are not comprised of Legos are the wheels, tires, gauges and load-bearing components  Designed to look like a hot-rod, the black and yellow Lego car took about 20 months to complete.
Saying he wanted to build something that would open people's minds, Steve Sammartino said,
I wanted to do something interesting that shows there are a myriad of possible innovations for cars. It's something the car industry needs.
The Lego car was built in Romania before being shipped to Australia for all of the finishing touches and just proves that anything can be made from Legos!
More From KIKN-FM / Kickin' Country 99.1/100.5