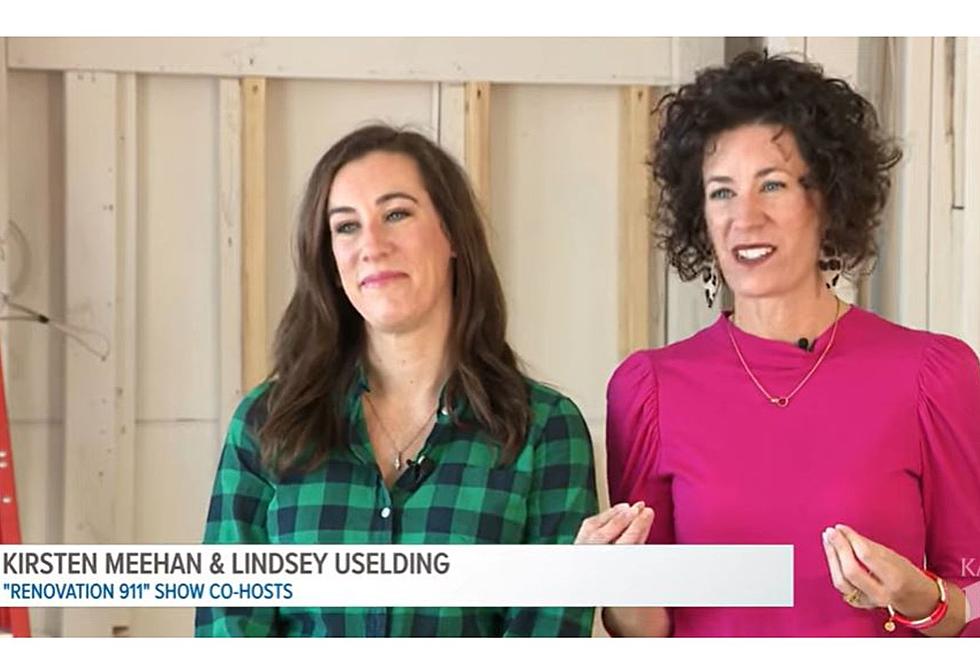 From Disaster To Dream Home- Two Minnesota Sisters Have New HGTV Restoration Series
Kare11.com
SISTERS FROM MINNESOTA ON NEW HGTV SERIES
Do you enjoy television programs about home restoration? I do. I think it's amazing how some individuals can look at something that is old, broken, and seems impossible to fix, and then turn it into something incredible.
That's why I'm so excited about a new television series on HGTV that features a pair of sisters from Minnesota.
RENOVATION 911
The show is called 'Renovation 911' and will be airing on Tuesday nights at 8 pm on HGTV.  Two sisters from the Twin Cities are part owners of an emergency restoration company that specializes in fixing things that have been caused by disasters.
Lindsey Uselding and Kirsten Meehan have been around this kind of work since they were kids. Their father was the very first employee of Ungerman Inc. He eventually became part owner of the company and has now sold his share of the company to his daughters.
THE STAR OF THE SHOW
The star of the show IS Minnesota. The sisters show videos of absolutely destroyed homes in various states from severe to minor issues, and our Minnesota weather definitely always plays a part, from massive ice formations to dealing with flooding.
The sisters say a big part of their job is not just restoring the home for people, it's restoring families. These kinds of tragedies are difficult for people to deal with, on top of having to work with insurance claims and finding a place to stay; Kirsten said, "We're not just remodelers. We don't remodel houses, we restore homes, we restore families."
The sisters have also started a company called Practical Home to help people who own homes prevent some of the most common disasters that people have to deal with.
Labor Day Weekend Northern Lights as Seen in Minnesota
The 5 Animals Most Likely to Cause Your Death in MN
Val's in St. Cloud Looks the Same as it Did in 1987
More From KIKN-FM / Kickin' Country 99.1/100.5