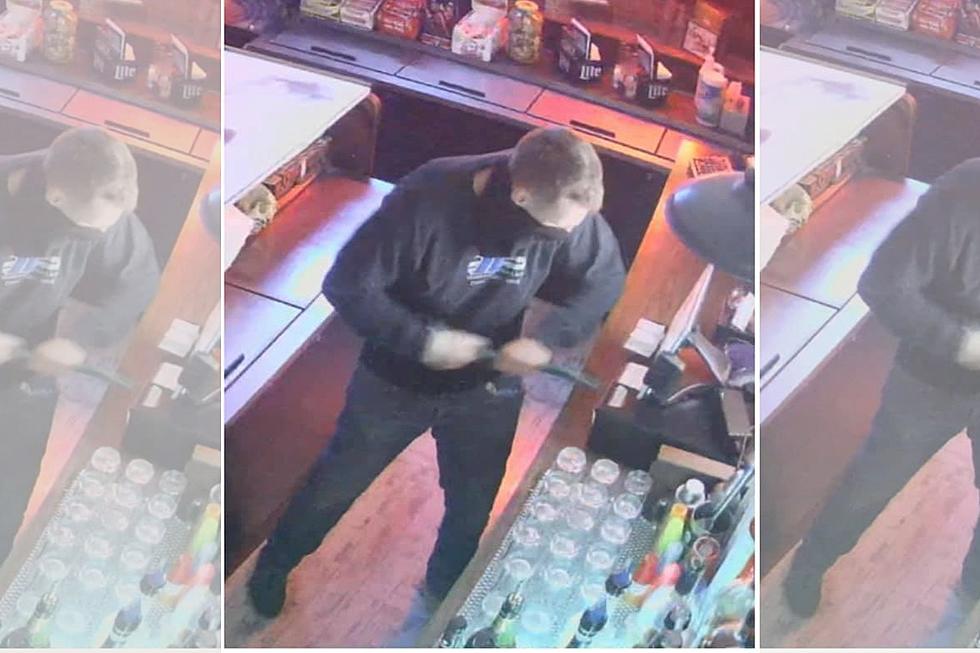 Man Caught on Camera Robbing Marion Bar, Arrested
Turner County Sheriff
A man wanted in connection with several burglaries in Turner County was arrested on Monday after help from the public and other law enforcement agencies.
On Sunday the Turner County Sheriff's Office released images on Facebook from security cameras at a bar in Marion that showed a male trying to gain access to a cash register and the suspect's pickup truck.
In the early morning of September 25th, 2021 Bud's Bar in Marion SD, was burglarized by this person. Turner County Sheriff's Office is seeking help from the community in identifying him and the vehicle used.
On Monday the Turner County Sherrif's Office announced that a suspect in the recent string of burglaries was arrested.
On 09/27/21, members of the Turner County Sheriff's Office received information about the location of the suspect in our recent burglaries. With the assistance of the Sioux Falls Police Department and the South Dakota Division of Criminal Investigation, we were able to arrest the suspect. A search warrant was conducted with several items of interest being seized.
The name of the suspect arrested or where the items were recovered from were not disclosed. Citing the ongoing investigation, they released no further information.
Ten Commandments of Sioux Falls
More From KIKN-FM / Kickin' Country 99.1/100.5