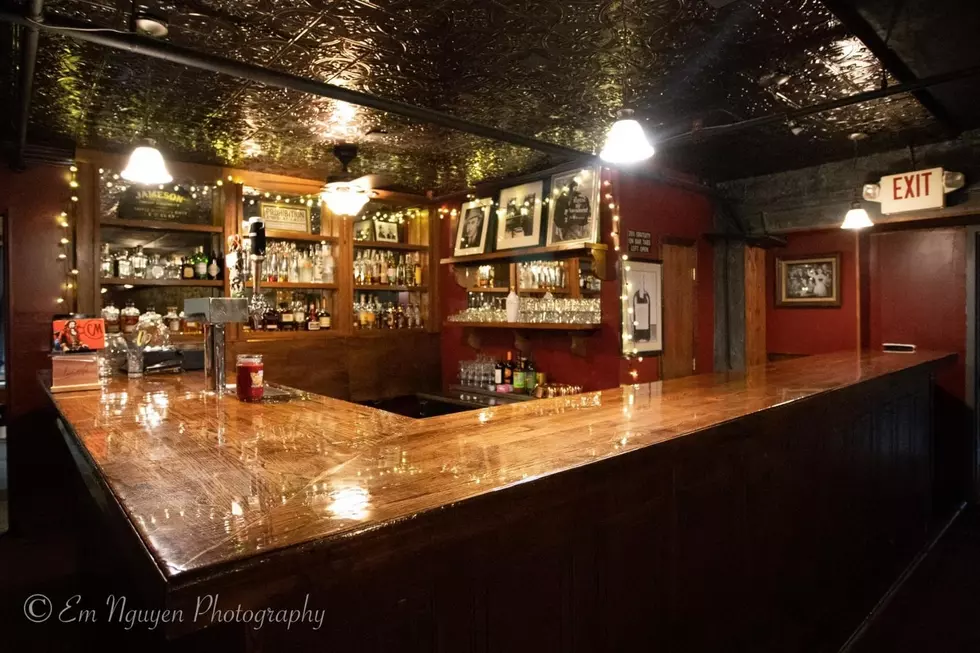 Lucky's Bar In Sioux Falls Opens Its Newest Attraction
Lucky's Speakeasy (via Facebook)
Ever wonder where the hidden bars are in downtown Sioux Falls?  Believe it or not, a secret bar is located right in Lucky's Bar.  How do you get in?  All you have to do is "speakeasy."
Lucky's Bar revealed its new hang out spot, Lucky's Speakeasy which can be found in the lower portion of the establishment.  But, it's more than just getting your ID to walk into the bar.  You actually need a special code to gain access to Lucky's Speakeasy.  According to a recent article from SiouxFalls.Business, this 4-digit code will be posted on the Speakeasy's Facebook page and will change at least once a month.   Lucky's Speakeasy manager, Em Nguyen says it won't always be that simple.  In the future, they intend to make the code more challenging to find.  As of right now, the trickest part could be figuring out which door in the lower level leads to this unique venue.
Em Nguyen tells SiouxFalls.Business that this hidden bar at Lucky's was created about five years ago and has been open on a regular bias.  Then they decided to only open  Lucky's Speakeasy during St. Patrick's Day.  However, Em Nguyen explains that it was time for a change, so he executed steps to revamp the secret bar.
Besides having its own secret code to gain access, Lucky's Speakeasy will also offer a different cocktail menu for its bar patrons.  It could be considered more of a "classy" menu featuring higher-end liquors such as Ketel One vodka and Jack Daniels whiskey.  The bar itself holds about 70 people with dozens of couches and even some board games.  "We wanted it to be a place where you can chill, a nice ambiance, hang out with your friends, and play a couple of board games, just a nice place to meet," says Em Nguyen.
Currently, Lucky's Speakeasy will be open on Friday and Saturday from 8 PM until close.  In the fall, hours could be extended to include Thursdays.
Oh, you probably want the code for this month...Here it is:
Enter your number to get our free mobile app
Nyberg's Ace Hot Classics Night
More From KIKN-FM / Kickin' Country 99.1/100.5