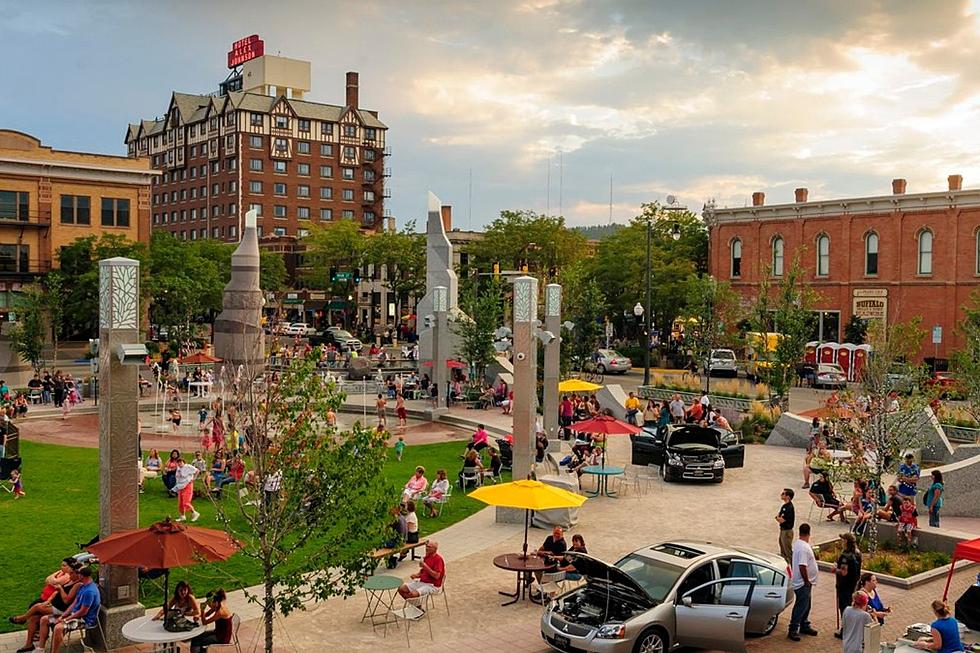 Love For The Black Hills in South Dakota Population Explosion
Dakota News Now
One of the quickest growing cities in the U.S. sits in the western part of South Dakota and serves as the grand entrance to the Black Hills National Forest.
Rapid City is gaining the attention of not only businesses but for families and retirees.
As the fastest-growing city in the Midwest, Rapid City is seeing huge gains. Now in the top 8 percent of cities in all of the nation, according to the US Census Bureau.
Near-by Ellsworth Air Force base is also one of the major contributors to the area's growth as it was announced in 2021 that it will serve as the new home of the new B-21 bomber. The Raider is the next-generation nuclear bomber.
The added aircraft is expected to potentially double the size of the base's personnel by bringing 3,000 more service members.
Tom Johnson, President & CEO of Elevate Rapid City says, "It's very likely you're going to see 30 to 40 thousand people come to the area in the next 10 years which is a pretty significant chunk of growth."
For the city of Rapid City and its businesses, how will they handle the growth? KOTA reports things like housing and infrastructure need to be at the front of thought while keeping the preservation of Rapid City's way of life in mind.
"making sure that we're pedestrian-friendly, bike-friendly, dog-friendly, coffee shop friendly."
Compared to other cities around the country, the U.S. Census Bureau says Rapid City is growing faster than Phoenix, San Antonio, Dallas, Fort Collins, Billings, Reno, Charlotte, and Sioux Falls.
Johnson is speaking the same language as many South Dakota leaders, "If you can shop local do it. Because, the more times you shop local, the more money that goes into the economy. It's good for everybody."
Source: KOTA News
TRENDING FROM RESULTS-TOWNSQUARE MEDIA SIOUX FALLS:
Best Time To Have A Good Time in South Dakota
More From KIKN-FM / Kickin' Country 99.1/100.5