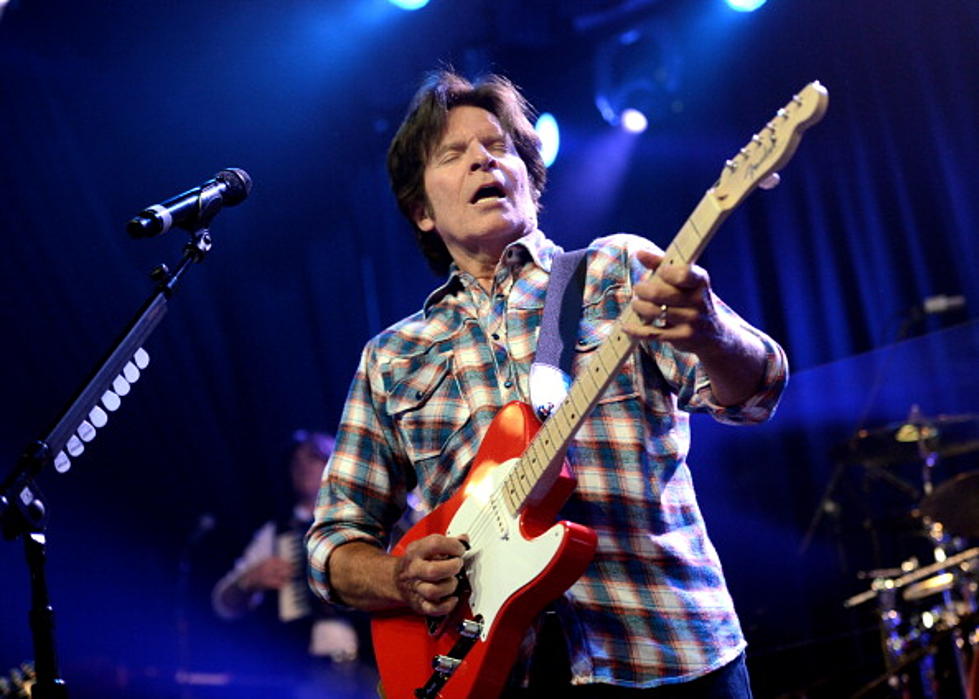 John Fogerty Is Releasing Autobiography 'Fortunate Son: My Life, My Music'
Kevin Winter/Getty Images
We all had our favorite artist's when we were in high school. Whoever it was, well, it probably depended on they years you were in high school!
I think it might have been my older brother who first got a CCR album (or more likely, an 8-track. And if you have no idea what an 8-track is, talk to your Dad...or Granddad!). From the first song I heard, I was hooked.
Looking back now all these years later, I think CCR may have been the first successful 'country-rock' band. The thing was, we didn't know at the time that there could be such a thing as 'country-rock'. That term wold come a few years later.
From 'Proud Mary' to 'Have You Ever Seen The Rain' and virtually everything else, I had those CCR 8-tracks, albums, cassettes. When I heard that Fogerty guitar and that Fogerty voice, well, that was beyond good. And I still love 'em today.
Now, according to the Associated Press, John Fogerty is releasing his autobiography:
(AP) - John Fogerty learned about honesty by being dishonest as a kid. Fogerty says he saw another kid stealing a record and was practically boasting about it as he went out the door. Fogerty tried it himself a few times and got away with it. However, he says a "psychological mirror" was thrown at him, and he looked at himself and thought, "John, what are you doing? This is the thing that you love the most in your whole life -- music." He didn't know about karma in those days, but he felt he was tainting the thing he cherished. He's been a stickler for honesty ever since. Fogerty will put out his autobiography, "Fortunate Son: My Life, My Music," on October 6.