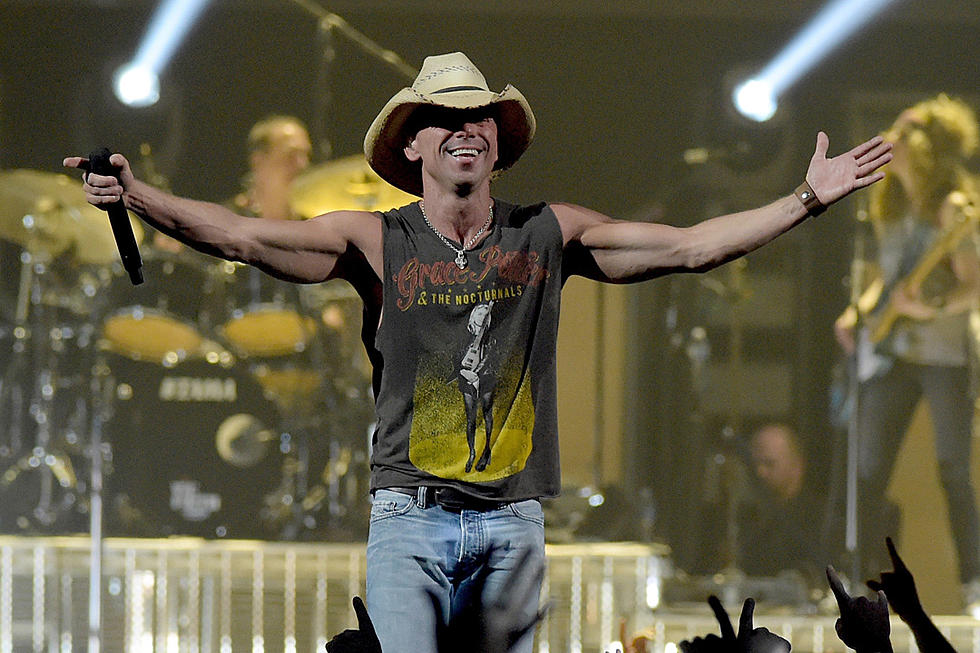 JD Collins Top Ten Country Songs of 2018
Rick Diamond, Getty Images
This time of year I like to put together a list of my Top Ten Songs of the year. Remember now, this is my list. These are songs that have stuck in my ear through the year and 10 or 20 years from now when I look back I'll still remember them. Remember, opinions are like belly buttons, everyone's got one so here's mine.
#10 Five More Minutes Scotty McCreery
Anytime this song comes on, anywhere I'm at it catches my ear. Catches my attention and holds it. This song actually came out in 2017 but continues to garner airplay nationwide and for good reason. It's a great story. By the way, they lost 'STATE, ten to nine.'  His new song This is It is incredible too!
Take me back. Take me there. Put me down in another time. Let me feel the day and how tired it made me feel and as I've grown older make me feel like I felt back then. Luke did. Oh, and pretty good drums in the song too.
Here's a song that could be at the top of my list. I love David Lee Murphy and Kenny is my favorite artist of all time. It makes my belly feel good every time I hear it.
Let's just get this straight right here. Brett Eldredge is the best singer in Country Music today. Period. He's the best Christmas song singer. I would pay just to hear Brett Eldredge sing, in the Washington Pavilion with no more than one piano or one guitar.  I will fight you over this one. Nobody can pull your guts out and twist them like Eldredge. Note to Brett: Do an album remaking all Jim Croce Songs. I hear PART OF HIS SOUL in your voice!
Thank you Dustin, for writing a song about the Kennebecs or the Tyndalls or Bridgewaters of the world. Anyone anyplace can nod their head and agree with me on this one.
Remember how you felt when you first met her? How you felt 5 pounds lighter or two steps faster? Anytime I'm a bit down, this one grabs me under the arms and lifts!
Hey, this guy can sing. He's legit and he has a knack for bringing songs that stick to my ears. This one wormed in my ear and it wont leave. I can feel the breeze. And for safety sake, she shouldn't ride with her feet up on the dash.
Every night a different town, she follows me around. LUKE COMBS is the shit! He can sing and best of all he looks like he could ride with me in a bass boat, and fit right in with the boys anywhere. He's more than a real talent, he's just real, REAL. Thanks Luke.
Rhett is brilliant. This song takes me back to many unsupervised Saturday nights. Rhett can write with the best of him. He sees the world like I see the world. Truly an artist.
#1 I'm going to leave it blank. I'll leave it blank for a reason. There are so many. Please do this, in the Facebook Comments put the song YOU think should be in this position.
Thanks for listening to Kickin' 100.5 this past year. We truly appreciate it every time you turn your radio on and listen! Thank you and Merry Christmas!
More From KIKN-FM / Kickin' Country 99.1/100.5