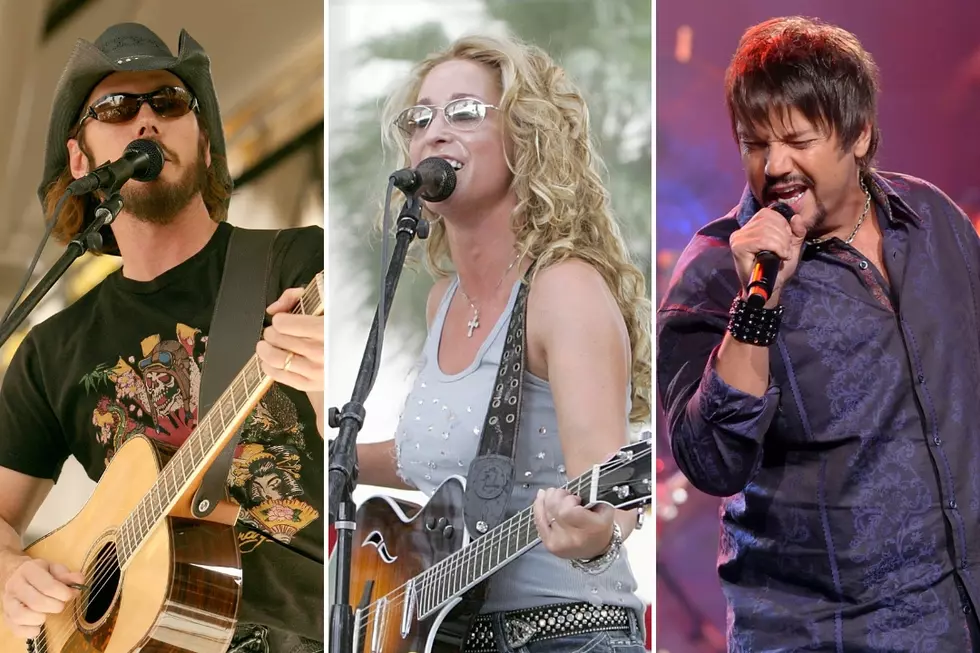 10 Country Hits From 2003 You Might Have Forgotten
Getty Images
In 2003, the country music landscape underwent a new phase of evolution, which included plenty of controversy and loss.
The Chicks faced a wave of backlash following frontwoman Natalie Maines's on-stage comments about then-President George W. Bush. Rascal Flatts' steamy music video for "I Melt" sparked outrage from groups concerned about its explicit content being aired on channels like CMT and GAC. The genre said goodbye to Johnny Cash and his wife, June Carter Cash, who died just four months after his passing, along with Gary Stewart, Johnny Paycheck and Wilma Burgess.
Some of country music's biggest hitmakers from the 90s continued their reigns on the charts. Alan Jackson, Jo Dee Messina and Trace Adkins all took their own Greatest Hits collections to the top of the charts. Mark Wills' "19 Somethin'," Diamond Rio's "I Believe," and Brooks and Dunn's "Red Dirt Road" all claimed time at the No. 1 spot.
The year also marked the emergence of many new talents who kicked off their careers with a bang. Some of those acts, along with a few familiar faces, are among the country hitmakers who supplied songs that might have slipped your mind since they dominated the airwaves 20 years ago.
Let's take a look back at ten country hits from 2003 that you might have forgotten:
10 Country Hits From 2003 You Might Have Forgotten
It's been twenty years since these country songs climbed the charts. How many of these hits for 2003 do you remember?