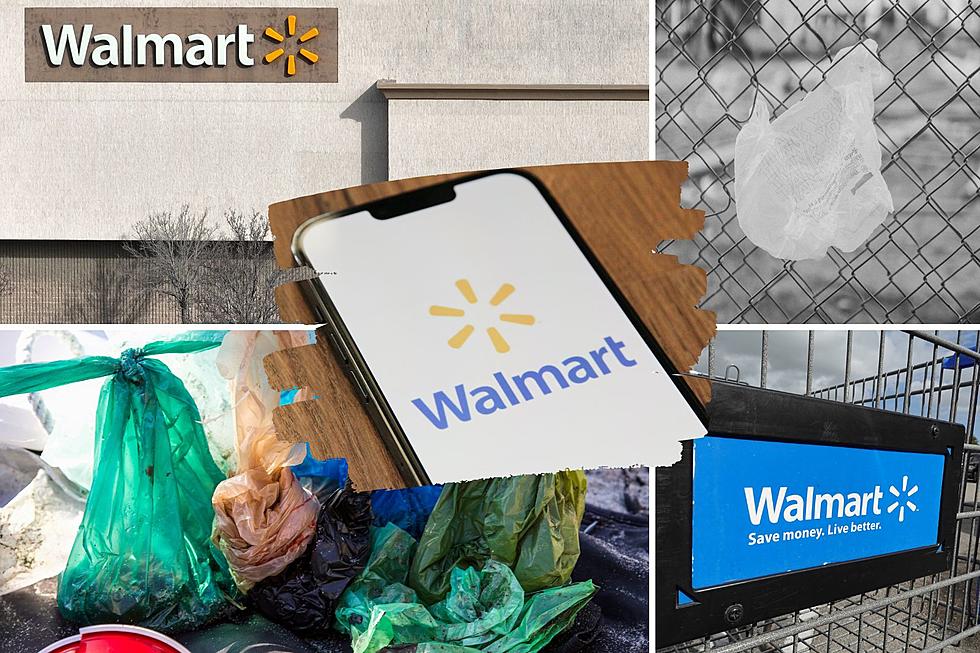 Will Walmart's Plastic Bag Surcharge Hit South Dakota and Minnesota Locations?
Getty ImagesCanvaUnsplash
After they serve their initial purpose what use do you have for all those plastic shopping bags? Among the stores that you shop, I'll bet when asked you say 'Plastic Please.'
Are Walmart Stores Closing In South Dakota, Minnesota, or Iowa?
The plastic bag craze began many years ago and as consumers, we love to stockpile them for many uses. I for one have a ready supply for cat litter. Use one every day because my 22-pound tabby puts out a lot! And, he demands a clean toilet.
Looking at all the big box department stores here in Sioux Falls, they are ready to bag your purchases in their store brand of plastic bag. From Walmart to Target, Menards to Home Depot. Even the smaller stores are sending you out the door with a plastic bag. It's the norm.
At the beginning of 2023, Walmart announced a new plastic bag policy. The change would be to charge for bags at over 200 stores.
"As of January 1, 2023, Walmart stores in Colorado will no longer provide single-use plastic or paper bags at checkout or pickup."
Here in Sioux Falls and other South Dakota and Minnesota Walmart locations, the plastic bag policy has yet to be observed.
You would think that after decades of plastic bags flying around the neighborhood, clogging ditches and fence lines, and floating down the street into the sewer system we would have taken a more environmental approach.
How many of you have and use cloth bags for your shopping?
Who gets points for not using plastic? Very few select restaurants. I like that. Not only your bag is paper, but so is the food container. All for better recycling.
Who Is the 'Lewis' of Lewis Drug? Here's The Story
To answer the essential question of 'Who is the 'Lewis' of
Lewis Drug
?', let's take a little trip. Well, actually, more than a little trip. We're hopping into the time machine here.
Whoosh!
In many ways, it is not the best of times. What has become known as the
Great Depression
was still having its effects. It might have been in the rearview mirror, but it lingered still.
And, just a few months before,
Pearl Harbor
happened and we were into World War II. The country was more than jittery. This was going to be more than tough, this was going to be life-changing.
LOOK: Here are 25 ways you could start saving money today
These money-saving tips—from finding discounts to simple changes to your daily habits—can come in handy whether you have a specific savings goal, want to stash away cash for retirement, or just want to pinch pennies. It's never too late to be more financially savvy. Read on to learn more about how you can start saving now. [
From:
25 ways you could be saving money today
]
More From KIKN-FM / Kickin' Country 99.1/100.5