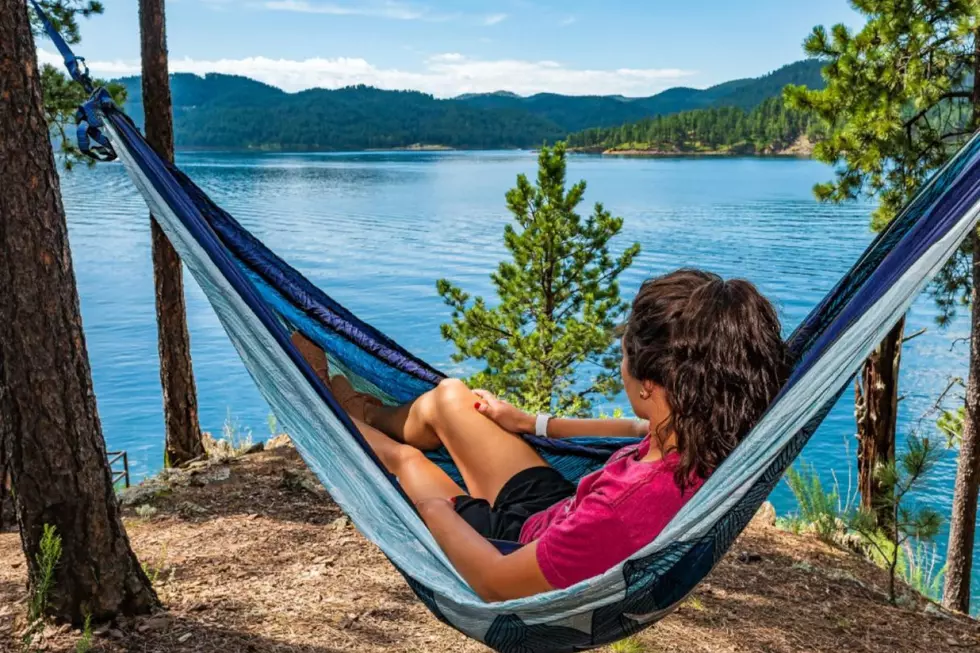 South Dakota Camping Reservations Open for Mother's Day Weekend
Travel South Dakota
Take your mind off the snowbanks and shoveling and think about that spring day when you will be relaxing by the fire holding a beer in one hand and a S'more in the other.
Yep, it's time to begin planning the camping season. Good news! The day has come for South Dakota campers who will be heading to State Parks this year to make early reservations.
Saturday, February 11 is the first day to make reservations for Mother's Day weekend camping.
The South Dakota Game, Fish, and Parks will open the reservation portal beginning at 7:00 AM for all facilities on the 90-day reservation window. All facilities at Custer State Park and modern lodging accept reservations one year before arrival.
There are so many camping choices in South Dakota with over 60 state parks and recreation areas. And, to make it easier and enjoyable download the free Go Outdoors SD mobile app to renew, purchase, and store your licenses and reservations on your smartphone or tablet.
Keep in mind when you mark the calendar on Mother's Day, South Dakota Game, Fish, and Parks will once again offer free park administration and free fishing.
Camping, fishing, hiking, biking, swimming, and just enjoying the outdoors in South Dakota. It doesn't get any better!
The 6 Types of South Dakota Drivers You Deal With Every Winter
Every year it snows in
Sioux Falls
. We may live in denial during the spring and summer, but it happens.
When the snow falls on the Falls, life in the city does not stop. We all still have to go to work, school, and the liquor store...um I mean go get snacks.
When you tackle the snowy routes around town you tend to run across six types of drivers in the snow.
States with the most registered hunters
Stacker
analyzed data from the U.S. Fish and Wildlife Service to determine which states have the most registered hunters. Read on to see how your state ranks on Stacker's list.
More From KIKN-FM / Kickin' Country 99.1/100.5