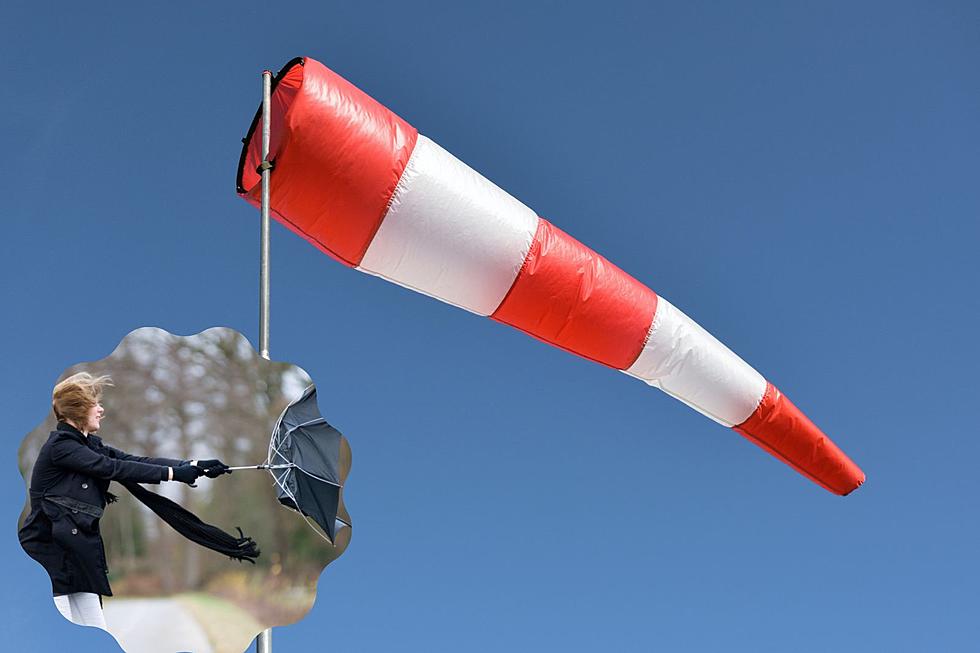 Two South Dakota Cities Made the Windiest Cities in America List
Getty Images/Thinkstock
I challenge you to find a day when it's not windy in South Dakota. If we have two or three days a month when there's not some kind of breeze we can consider ourselves lucky.
This winter has been especially nasty when it comes to high winds and bitterly cold conditions. And as I sit and write this article I see we're in for yet ANOTHER winter weather event Thursday through Saturday in eastern South Dakota that promises to blow in 5+ more inches of snow and wind gusts in excess of 40 mph. Oh, joy!
Living in Sioux Falls, it's hard to believe there are windier places in the nation. I live next door to a woman named Gail Force for crying out loud, but, oddly enough, we are just about in the middle of the pack when it comes to the windiest cities in America.
The website Stacker used weather data from NOAA compiled between January 1984 through December 2020 to determine the Top 50 windiest cities in America based on average daily wind speeds. You should know their findings were tied to communities with a population base of at least 50,000 people.
Using that data, the website WhatsUpNewp.com then ranked the Top 50 windiest cities in the country, and wouldn't you know it, two South Dakota cities made the list.
We all know the city of Chicago has a reputation for being known as the windy city, however, it is far from it. Believe it or not, Chicago showed up at #35 on the WhatsUpNewp list, bested by both Sioux Falls and Rapid City.
TRENDING FROM RESULTS-TOWNSQUARE MEDIA SIOUX FALLS
Sioux Falls blew in at #28, according to the findings. South Dakota's largest city has an average daily wind speed of 10.2 miles per hour. And you better hold on to your hat, because we are just about ready to blow into our windiest month of the year, which is April. Supposedly the average daily wind speed in Sioux Falls during the month of April increases to 12 mph. Now maybe if they were to replace the 1 with a 3, I'd place a little more credence in their findings. Anyone who has lived here long enough knows it's breezier than that most days, especially in the spring!
Here's another shocker, Rapid City is even windier than Sioux Falls. WhatsUpNewp says the average wind speed in Rapid is 10.6 miles per hour each day, making them #19 on the list.
If you hate the wind, just be glad you're not living in Amarillo, Texas, they now hold the title for being the breeziest city in the nation with an average daily wind speed of 12.9 miles per hour.
If you're wondering what the highest wind speed ever to be recorded in the U.S. was outside of a severe weather event, we'll need to go back to the year 1934 in New Hampshire.
According to the folks at WhatsUpNewp.com, a 231-mile-per-hour gust was recorded that year at the Mount Washington Observatory. Now that will relocate your lawn furniture, probably all the way to Cuba!
Source: WhatsUpNewp.com
11 Things You'll Only Understand After Living in South Dakota
From soda to pop to sloppy Joes, different parts of of the country have their own local quirks and language. Simple phrases can have totally different means, local events may seem weird, and food may go by a unique name.
If you're new to South Dakota here is a sort of translation guide for some odd things you may see or hear.
5 Things South Dakota Gave the World
South Dakota
may not get much respect. We get a blizzard and it's a footnote on the national scene, but if Florida gets a bit chilly it's breaking news. But, maybe it's fine to be forgotten about. We kind of like being left alone on our quiet piece of the plains.
South Dakota has given a lot to the world though. Not just giant mountain carvings and settings for HBO shows, but awesome things that the rest of the world should thank us for.
More From KIKN-FM / Kickin' Country 99.1/100.5