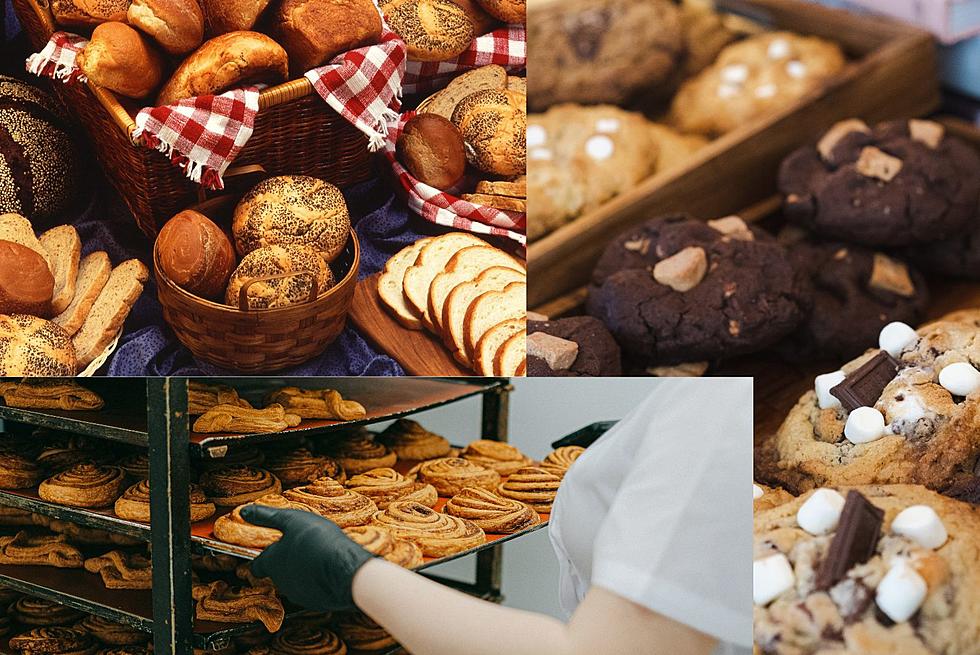 In Time For the Holidays, 11 Best Bakeries in South Dakota
Getty/Thinkstock Images and Canva
Everyone has their favorite bakeries. I can ask any of my co-workers what their favorite is and get 5 answers right off the bat. So obviously I've got to start with the ones they brought up.
And keep in mind these are just a few of the best bakeries in the state because there are many more. These are in no particular order.
If you ask our afternoon guy Alan Helgeson, "Who has a bakery so good that you'd drive 45 minutes for one of their goodies?", he'll say this longtime Flandreau business. This place even showed up on Food Network's list of Top Places to Eat. What makes their Mocha Cakes so special? That's a question that can only be answered by devouring one, according to Alan.
The "Cupcake Ninjas" at this cupcakery know just how to turn a cupcake into artwork. Always mouthwatering, always moist, and flavorful, they're a treat any time of year. I highly recommend the salted caramel chocolate cupcake. It is to die for!
Another fan favorite in our building is another 40-minute drive from Sioux Falls. But ask anyone who has had their famous Zebra King doughnuts and they'll tell you it is absolutely worth the drive.
You'll quickly find out that Cranberry Sourdough bread isn't just for Thanksgiving and that it is addictive. Superbly made and simply delicious.
You can tell by the comments on their website that they take basic fresh ingredients and turn them into homemade hometown magic.
Described as being "a local treasure" in the Sturgis community, this little bakery is famous for its amazingly creative and beautiful cakes, but they also have all kinds of mouth-watering deli goodies.
This Sioux Falls bakery is well-known for its extraordinary creations. In particular their French macarons in every color under the rainbow, their magical almond croissants (just my opinion), and more. It's just what you'd expect from Chris Hanmer, the winner of "Top Chef - Just Deserts".
In the Vermilion area, this Bakery and Deli is well-known for its comfort food and tempting desserts served with "classic hospitality and a cozy atmosphere".
This is another favorite among my coworkers. They mentioned the coffee, the croissants, their pies - -"just absolutely yummy" - was the comment.
I can only tell you what I've seen. The minute a box of these luscious creations shows up in our building, people gravitate to them like bees to a hive. Crazy delicious and always fun, definitely a fan favorite.
I know plenty of people who download their bread calendar every month. And not just because their Peppercorn Swiss and Babka are two of the best breads ever made on the planet. (Again, just personal opinion here).
As I said at the top of this article there are so many amazing "best" bakeries in our state and these are but a few of them.
Additional Source: Best Things in South Dakota
Iconic Sioux Falls: Phillips Avenue Diner, a Downtown Gem
Gallery Credit: Karla Brown
More From KIKN-FM / Kickin' Country 99.1/100.5