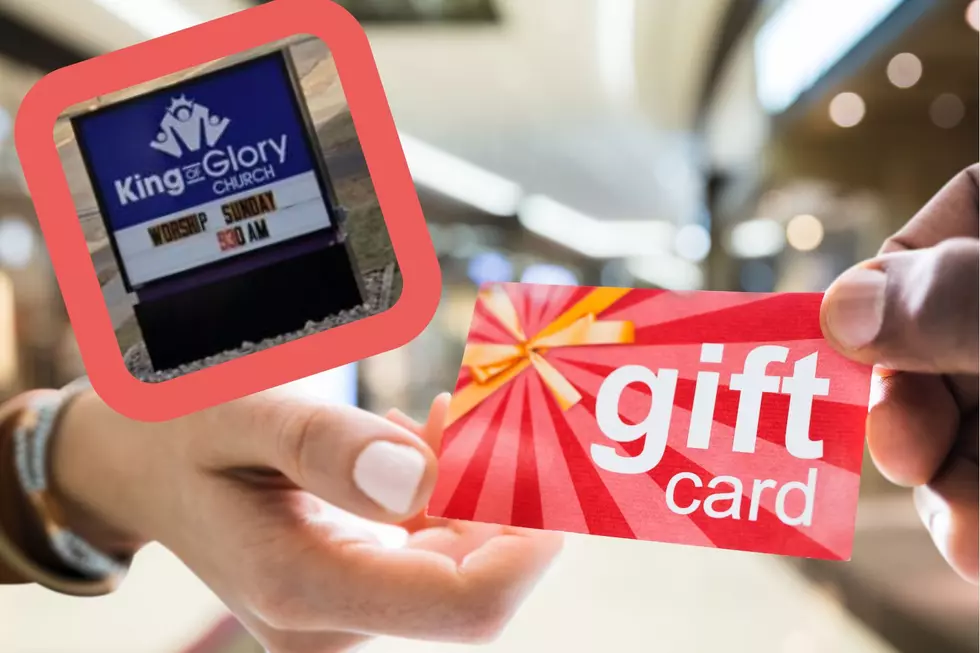 A Sioux Falls Church's Free Gift Cards are to Remind People 'Life is a Gift'
Canva/Google Maps
King of Glory Chruch in Sioux Falls has launched a program to "... remind you that your life is amazing."
Senior Pastor Rich Merkouris says in a video at LifeIsAGiftSF.com, "We want to give you a free gift, with no strings attached." Adding that anyone can feel like they forget their value, especially during tough times. So, King of Glory church is giving out free reminders.
The church is giving out free gift cards, to anyone. They say that no matter where you may worship or your employment status they want to give anyone a free $5 gift card to Starbucks, Target, or Amazon.
You can even request a gift card to be given as a gift to someone.
"We want to remind people that they have value, they have purpose because their life is a gift," Pastor Rich said.
To be a part of King of Glory Chruch's initiative, people are invited to go Lifeisagiftsf.com.
Check out these 50 fascinating facts about dogs: