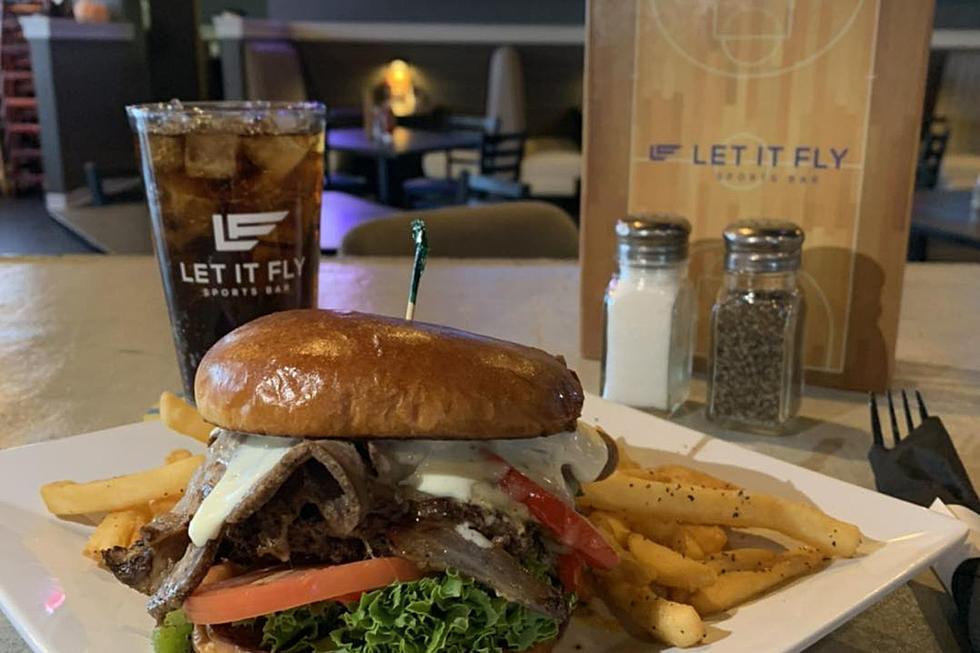 Sioux Falls Sports Bar To Open Nebraska Location Soon
Let It Fly Sports Bar (via Facebook)
There are a lot of great sports bars in Sioux Falls to watch the big game. One of those sports bars is Let It Fly Sports Bar, which is owned by Mitchell, South Dakota native and former NBA star Mike Miller.
Let It Fly Sports Bar has two locations; Germantown, Tennessee, and Sioux Falls, which opened in July of 2021. Now, there will be another location of the entertaining sports bar not too far from Sioux Falls.
A recent story from the Nebraska Examiner confirms that a Let It Fly Sports Bar spot will be opening in Omaha in the Spring of 2023. This bar will be located inside the brand-new Capitol District building. Unlike the previous locations, this Let It Fly Sports Bar will include a podcast studio to enhance the sports bar experience. Here are the details from the Nebraska Examiner article:
Inside will be a glass-enclosed podcast studio and a 48-foot diagonal curved LED screen above the main bar, which will allow patrons to watch sports broadcasters Mike'l Severe and Josh Jones interview athletes and coaches while they dine.
The sports bar and restaurant — with two outdoor patios and a retail shop — will join more than 20 restaurants, bars, and businesses in the Capitol District, whose lead investor is Paul Smith's Black Dog Management.
This new Let It Fly Sports Bar in Omaha sounds like it's the whole package for the ultimate sports fans, especially for the sports lovers in Nebraska.
Will there be other locations of Let It Fly Sports Bar? It sounds like that is a strong possibility of more openings to come.
More details about the Capitol District building and this exciting development for the Omaha restaurant scene can be found here.
Best Bars in Sioux Falls
There is always something different to try when you visit a local
Sioux Falls
bar or brewery. There could be a specialty drink at one bar and a new beer recipe at the next. It's kind of like a smorgasbord of drinks to taste test. The only problem is deciding which bars are the best bars in Sioux Falls to explore with your family or friends?
This is a difficult decision just because there are so many great local options. Luckily, our friends at
Yelp
identified the top ten bars in Sioux Falls thanks to numerous reviews on each establishment.
The next time it's your turn to select a bar for a night out on the town, be sure to visit one of these ten bars highly reviewed by
Yelp
.
Road Trip-Worthy Restaurants Within 90 Minutes of Sioux Falls
Veer off the beaten path. Take a road trip and try some favorite small-town eateries. Just by driving a few miles, you could find some delicious hidden gems.
From steaks to seafood, chislic to chicken, these are out-of-the-way unexpected finds that will make your taste buds tingle.
Here's a list of 14 Road Trip-Worthy Restaurants within 90 minutes of Sioux Falls.