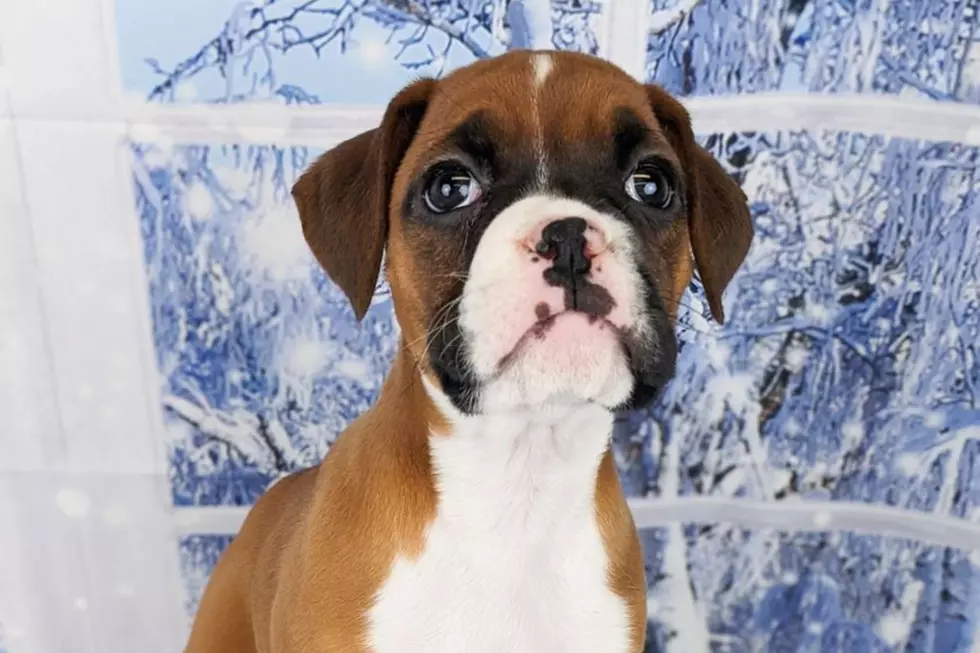 Help This Sioux Falls Pet Store Find An Adorable Puppy
Mini Critters Sioux Falls (via Facebook)
Sometimes people do the craziest stuff and it's truly unbelievable. But who in their right mind has the "brilliant" idea to steal a puppy from a local pet store? Apparently, someone did in the middle of the night.
Mini-Critters Pet Store in Sioux Falls is asking for the public's help to find one of its beloved puppies. The pet store claims that someone broke into the store and stole this Boxer puppy early Thursday morning.
The staff at the Mini-Critters Pet Store posted the emotional announcement on its Facebook page. The hope of this post is that devoted customers of Mini-Critters Pet Store will assist the store in its search.
After looking through its security footage, the staff determined a man broke a store window to enter inside to grab this sweet little girl. This unthinkable incident occurred around 2 AM on Thursday morning.  Mini-Critters Pet Store appreciates any information that the public might have.
We are writing to inform you that this Boxer puppy was stolen from our pet store today. We are heartbroken and desperate to find this puppy and make sure she is safe. If anyone has any information about this theft, please contact us immediately. Any help in finding this puppy would be greatly appreciated.
Mini-Critters Pet Store was able to pull an image from its security camera of the suspect.
Anyone with knowledge about the Boxer puppy or the suspect in the image is encouraged to alert Mini-Critters Pet Store or the local authorities.
Let's help find this bundle of joy!
Restaurants That Are Dog Friendly In Sioux Falls
10 Smallest Towns in South Dakota
South Dakota is loaded with small towns in every corner of the state. But where are the smallest towns in the
Mount Rushmore
state? According to the latest census data, here are the ten smallest towns in all of South Dakota.
More From KIKN-FM / Kickin' Country 99.1/100.5