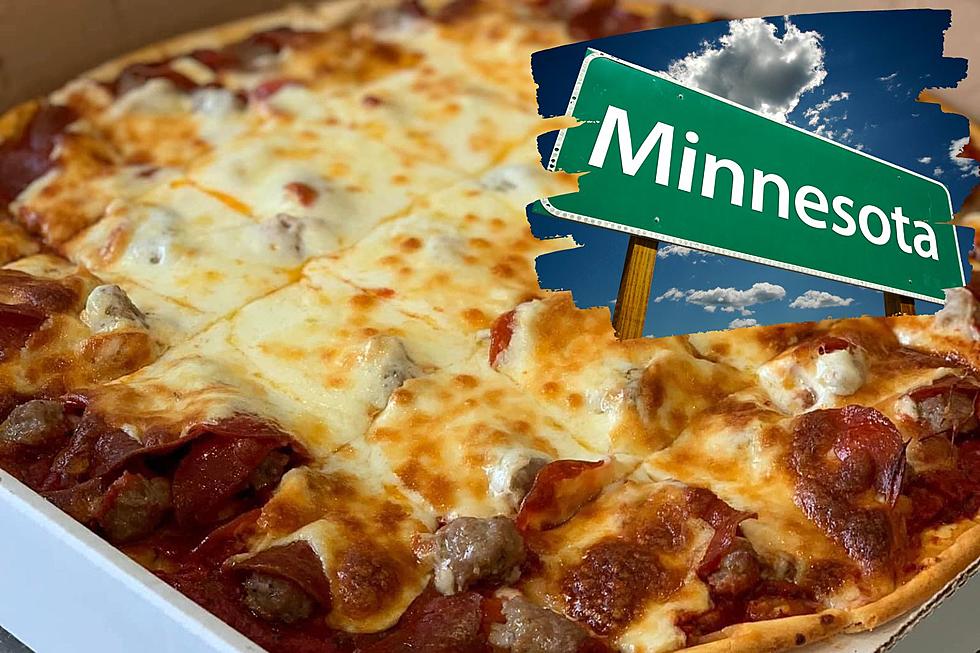 Favorite Neighborhood Minnesota Pizza Spot Named Best in Country
Mama's Pizza (via Facebook)
It can be difficult to pass up a great slice of pizza. From the thick crust, to the tasty sweet tomato sauce, and the gooey creamy mozzarella cheese...every bit of pizza you take is simply worth it!
The lists of the best pizza places always change. One way you can stay up to date on the top pizza joints in your area is by visiting review sites like Yelp. In fact, Yelp just named the "Top Pizza Spots in the U.S. and Canada." For the purpose of this article, we'll just focus on the pizza from the USA.
The Best Pizza in the US
So how did Yelp determine the top pizza in the United States? This list of 100 different places was possible thanks to all the pizza reviews around the country. According to the list, Yelp "identified businesses in the pizza category, then ranked those spots using a number of factors including the total volume and ratings of reviews." You would think New York or Chicago would be at the top of this list. But think again!
"The Top Pizza Spot in the US" from Yelp is...Sapori Di 786 Degrees in Pasadena, California. I will say...some pizza places in California are actually pretty good! However, a New York pizza pie isn't even mentioned as one of the top five places.
Although there are no South Dakota or Iowa pizza joints on this Yelp list, there is a favorite Minnesota pizza place that is ranked #62. Located in Saint Paul, Mama's Pizza cracked the top 100 Pizza Spots in the US from Yelp!
Here are some of the rave Yelp reviews about Mama's Pizza:
This has been a long-time staple in Saint Paul. Some of the best pizza I've had. The flavor explosion is excellent, but everything here is very tasty. You will not be disappointed.
Pizza is excellent, but don't skip the pastas & garlic bread.
I love the food! This place is my fiancé's favorite pizza spot. They are a local mom and pop type shop, so if you go there a lot you really get to know the staff.
Mama's Pizza is currently available for just take-out and catering. Unfortunately, this beloved pizza spot closed its restaurant doors in September of 2022.  The Mama's Pizza restaurant was a staple in the Twin Cities for nearly 60 years.
Next time you're in Saint Paul, take a chance and order from Mama's Pizza! The pizza really looks fantastic. More pizza places on the list from Yelp can be found here.
---
TRENDING FROM RESULTS-TOWNSQUARE MEDIA SIOUX FALLS
---
120 Year Old Minnesota Bridge Still In Use And Freaking Amazing
Minnesota known as the land of 10,000 lakes has one of the most unique old bridges still in use today. The Duluth Aerial Lift Bridge in Duluth Minnesota is what they call a span-drive configuration movable lift bridge.
8 Minnesota Baby Names That Sound Dirty In Other Languages
When you are naming your sweet baby you might just be giving them a name that is not so sweet in another language.
More From KIKN-FM / Kickin' Country 99.1/100.5