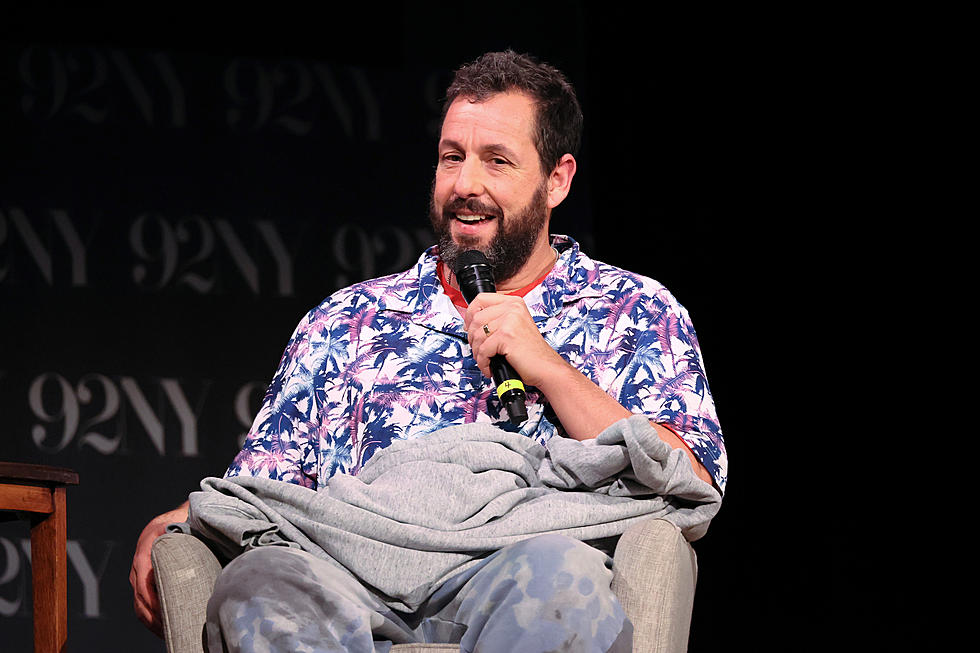 Adam Sandler Crashes Movie Screening In Minnesota
Dia Dipasupil, Getty Images
You just never know who you're going to run into when you go to the movies in Minnesota, I guess. Adam Sandler popped in and surprised some lucky moviegoers over the weekend, who were watching his new movie Leo.
If you're wondering why he was in Minnesota in the first place, you're not alone. I was wondering myself until I remembered his standup show at the Target Center! He was headlining a comedy show Sunday (November 12th).
While he could have been out and about exploring the state, he decided to pop in and surprise some lucky fans. He stopped at Emagine theater in Lakeville! They shared some fun photos of the comedian interacting with the crowd and one shot of him walking into the theater.
He was definitely dressed for the weather, too! He wore a lime green puffy coat, which he was probably excited to wear, considering it doesn't get cold enough in California to rock it. What a fun and sweet way to promote a new movie.
Leo is a Netflix original that comes out later this month. The animated feature follows a lizard named Leo, voiced by Sandler, as he navigates his emotions as the class pet for a graduating elementary school class. Seems like a tearjerker!
Sandler not only voices the titular character but he also helped write the project as well. The theater was showing a special sneak peek screening of the film, which makes Sandler's surprise appearance even better. The movie will be available on Netflix on November 21st.
He has been killing it lately! Earlier this year, he starred in another Netflix original movie with his entire family. The movie ended up being a huge hit. He also starred in Murder Mystery 2 with Jennifer Aniston. He's been busy, that's for sure.
Every Celebrity That's Been In Minnesota In 2023 (So Far)
Gallery Credit: Lauren Wells
49 Celebrities You Might Bump Into In Wisconsin
Gallery Credit: Lauren Wells