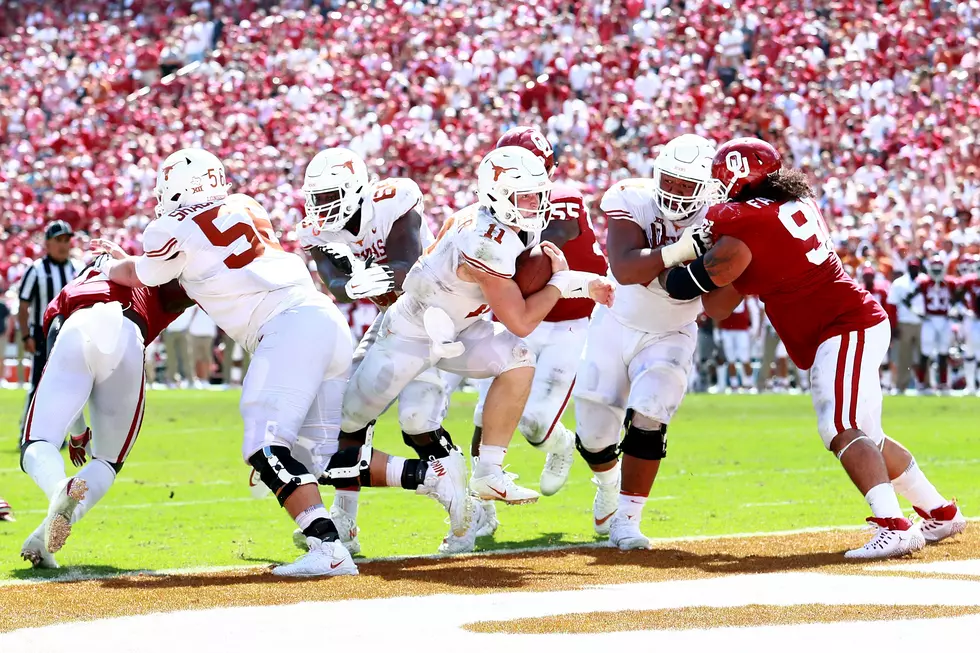 It's Time to Ditch the Divisions in College Football Conferences
Ronald Martinez/Getty Images
I think it's time for college football conferences to give up on divisions and go to just with the top two teams in the standings for the championship game. Who cares if it's a rematch.
All you have to do is look at the Big 12 Conference and the ACC to understand why this is a good thing. In this year's championship game the Big 12 will have #5 Oklahoma against #9 Texas. The two teams met earlier this season and put on a 48-45 show. There is no doubt, with a possible FCS Playoff spot on the line for Oklahoma, that the game will be another barn-burner.
On the other hand, the ACC will trot out unranked 7-5 Pittsburgh to take on the #2 ranked and FCS Playoff lock Clemson in their championship game. Does anyone REALLY want to watch that game? Not likely. And the ratings will surely reflect that.
It's not just the ACC. The Big 10 has #6 ranked Ohio State, which has an outside shot at the FCS after dismantling previous FCS Top 4 Michigan, taking on 21st ranked Northwestern who sits at a "lucky" 8-4. Wouldn't we rather see Michigan get another shot at their hated rivals?
And it isn't just the Power 5 conferences that have that problem. The American Conference has #7 ranked UCF, which has a longshot chance to make the FCS Playoff, facing unranked 8-4 Memphis. The only reason this might be a game is that UCF is missing their star QB due to a "traumatic" knee injury. The MAC has 10-2 Buffalo facing 7-5 Northern Illinois. The Sun Belt has 9-2 Appalachian State vs. 7-5 Louisiana-Lafayette.
In most all of these cases, the games are going to be duds.
So come on college football: ditch the divisions. Just take the two best teams in your conferences and snap on the helmets. Follow the example of the Big 12... at least in this case. If we are talking defensive efficiency, maybe not.
More From KIKN-FM / Kickin' Country 99.1/100.5