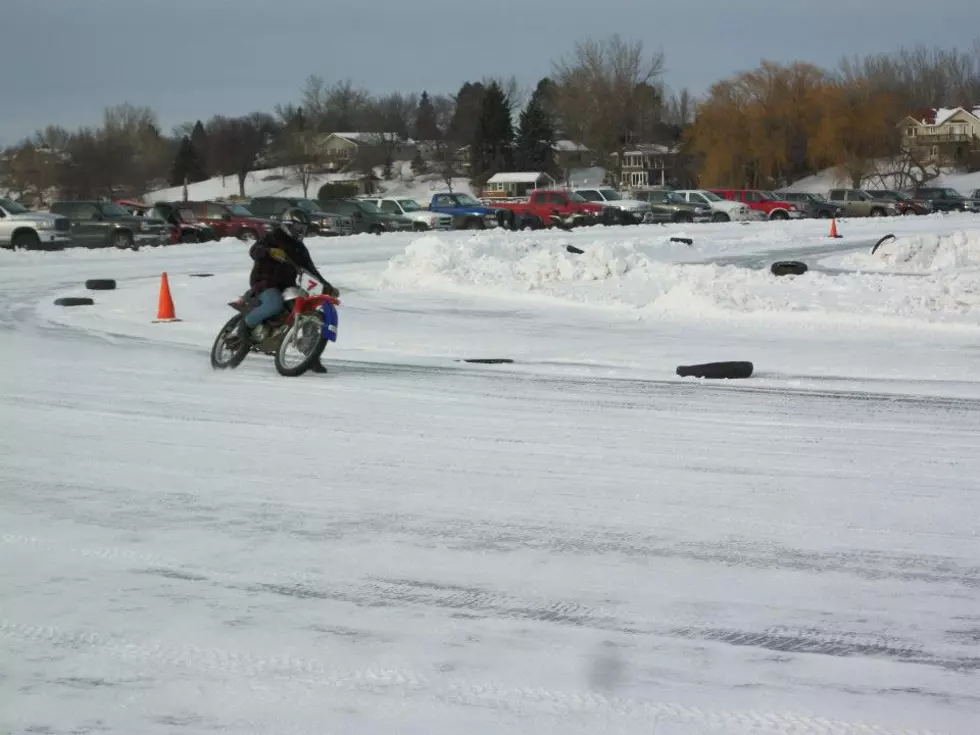 Ice Racing is a Popular Sport on the Frozen Shores of Brandt Lake
Dahm and Sons V Twin - ATV Repair_Facebook
How in the world does one race motorcycles and ATV on a frozen lake? Rig your ride with special spiked ice tires, pull the throttle and hope for a win. This crazy and exciting winter activity is becoming more and more popular on the shores of Brandt Lake in the town of Chester, South Dakota.
Robert C Jones is one of those ice racers who really enjoys what he does.
"We started back in 1988 and we come a long way. We've even got drones in the sky to capture the action."
But this Sunday, February 25, 2018, the motorcycle and ATV Ice Race will take on a new challenge: Raising money to help cover medical expenses for Pete Pearson who was recently diagnosed with cancer. Pearson has been instrumental in setting up the track and getting the event organized for the past several years. So, according to Jones, it's just kind of "natural and fitting that we give back."
It all takes place right in front of the Shipwreck Bar, a popular hang out overlooking the icy glass of Brandt Lake.
You can sign up from 10 AM to 11 AM. Get some practice in from 11 AM to 12 PM. The races will begin promptly at noon with 100% of the proceeds benefiting Pearson.
Who says there's nothing to do in the winter in South Dakota?
Thanks to the Dahm and Sons V Twin - ATV Repair_Facebook page for the photo.
---
More From KIKN-FM / Kickin' Country 99.1/100.5