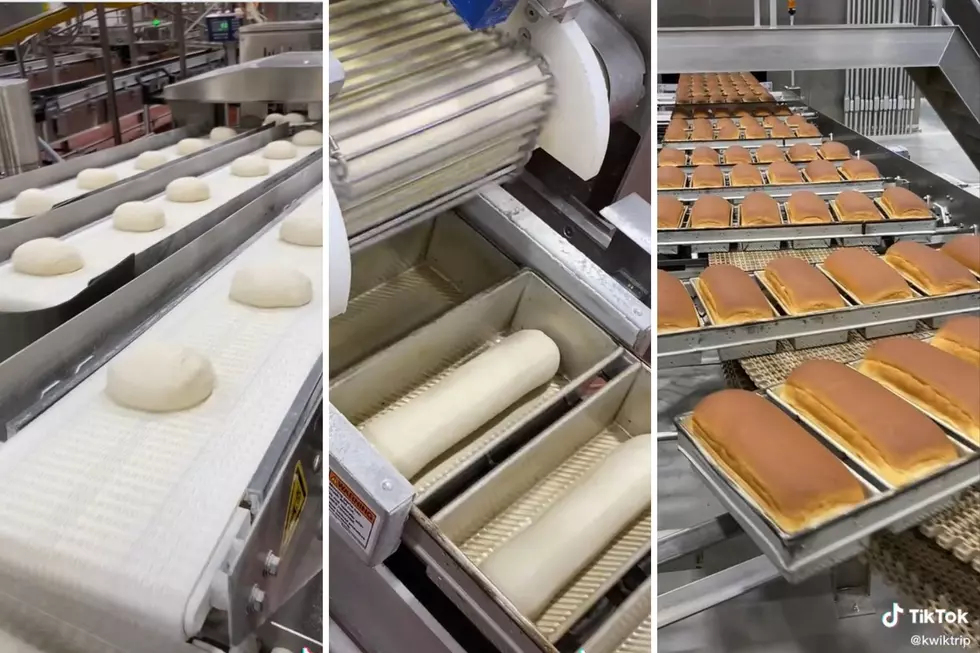 Hypnotizing TikTok Shows How Kwik Trip Bread Gets Made [WATCH]
Kwik Trip via Tiktok
If you live in the St. Cloud Area, chances are good you've frequented a Kwik Trip. The convenience stores have been a staple in our community since 2016, providing fresh baked goods, snacks, drinks, fried chicken, and more.
I'm a huge Kwik Trip fan. So much so that my family has actually taken time to (unprompted) tell me about their first experiences with the store because they know I genuinely feel joy for them and joy for Kwik Trip. It's strange, I know, but it's what I'm into.
Kwik Trip loaves of bread have gone on sale recently for 69 cents and to celebrate that, the official Kwik Trip TikTok gave a behind-the-scenes look at how the freshly baked bundles of carbs are created in their Bread and Bun Bakery.
The lumps of dough get kneaded, make their way down multiple conveyor belts,  formed, and then dropped into loaf pans for baking. They come out perfectly golden brown, are put in bags, and sent to neighborhood Kwik Trips across the midwest.
I've watched the TikTok too many times to count now, and figured you might get some joy out of watching the process as well. Watch the journey of bread below, and think about it the next time you pick up a 69-cent loaf!
10 Signs of a Long, Hard Winter on the Way
Minnesota Area Codes as Work Shoes
Visit Marty, Minnesota in Pictures
More From KIKN-FM / Kickin' Country 99.1/100.5