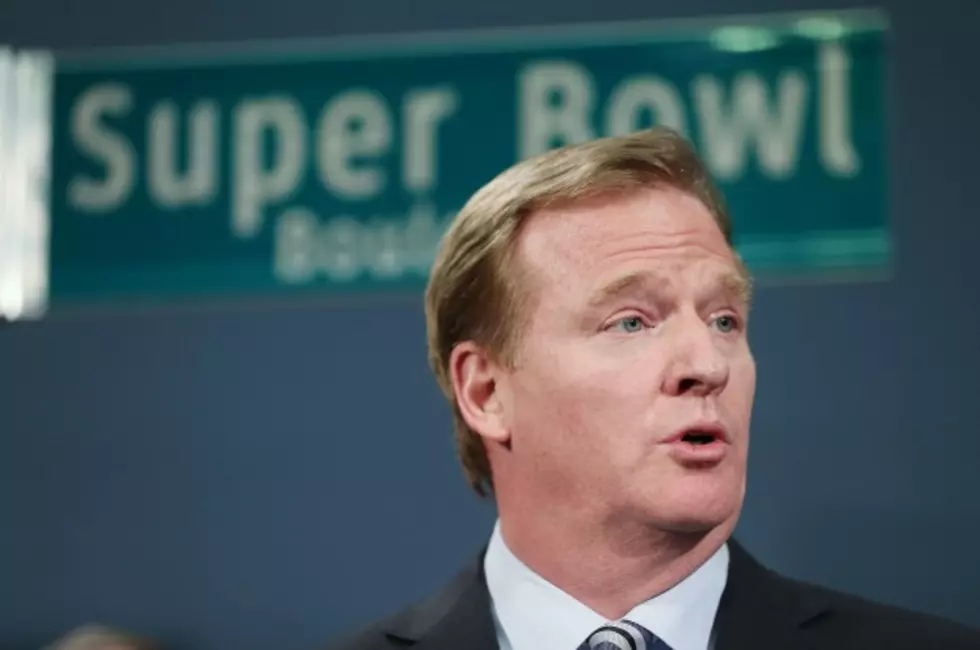 How Much Are Tickets To The Super Bowl?
Mario Tama, Getty Images
Like everything else in this world, prices keep going up for Super Bowl tickets. The average price for this year's big game is said to be $3152.00.
That's over three grand to go to a football game. It sure is a lot more than the first Super Bowl. You could get great seats at that one for $12.
And by the way, that one was not even a sell out. Plus, two major TV networks covered the game. This is an event that has grown to more than anyone would have ever dreamed.
Every year the big game just keeps getting bigger. 111.3 million people caught the game on NBC last year, making Super Bowl XLVI the most watched telecast in U.S. history. With strong TV ratings so far in the playoffs, we can expect this year's Super Bowl XLVII to match or exceed last year's numbers, especially if the 49ers and Ravens contest is close for all four quarters. Then there's the Super Bowl commercials.
Looking way back to Super Bowl I, it was played on January 15, 1967 at the Los Angeles Memorial Coliseum in Los Angeles, California. The National Football League (NFL) champion Green Bay Packers defeated the American Football League (AFL) champion Kansas City Chiefs by the score of 35–10.
This remains the only Super Bowl not to have been a sellout. It also is the only Super Bowl to have been simulcast in the United States by two networks: NBC had the rights to nationally televise AFL games while CBS held the rights to broadcast NFL games; it was decided that both networks could televise the game. The first Super Bowl's entertainment largely consisted of college bands, instead of featuring popular superstars like today.
Yes, the price has most certainly gone up. And so has the excitement. But it's still the same game.
I just had to do some math before ending this story. At the above mentioned price, fans at the game will be paying $50 for every minute of game play.