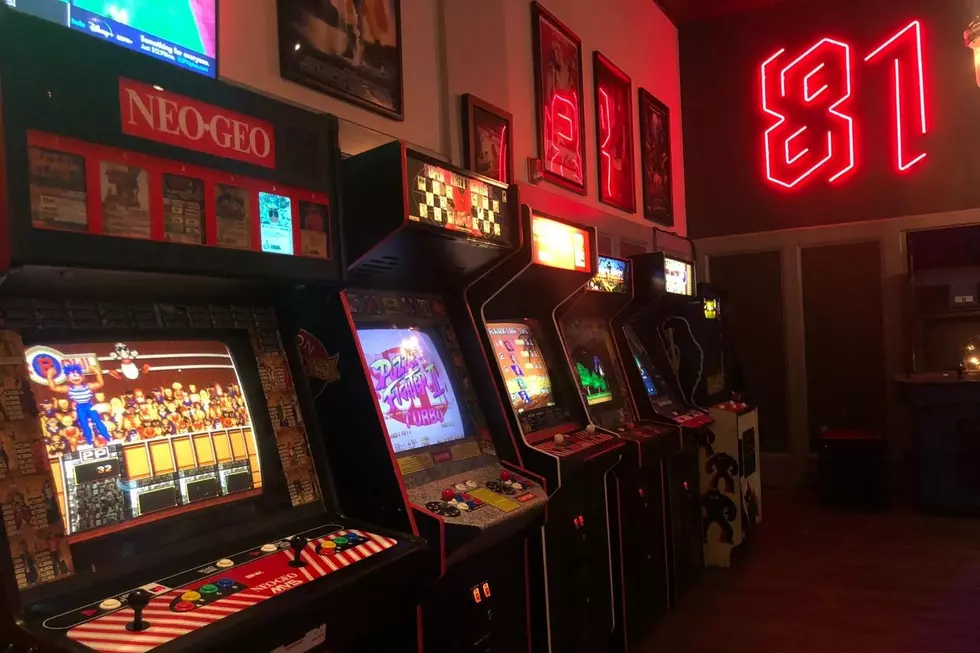 Hometown Tuesday: EightyOne Arcade Bar
Credit: Christine Manika (TSM)
Do you remember the days when quarters were used for more than just parking meters?  Having some quarters in your pocket meant you can do a load of laundry or buy a soda at the diner.  But as a kid, all you wanted to do was spend all those quarters at the arcade.  Well thanks to the EightyOne Arcade Bar, you can let your inner child out!
Previously, the EightyOne Arcade Bar was located in Harrisburg.  However, the dream was to always find a home in downtown Sioux Falls.  Despite being in the middle of a global pandemic, this dream became a reality this past May for the owner, Errol Stewart.    This adult arcade is located right in the old Meyer's Deli building on South Phillips Avenue, which (in my opinion) is the happening area of downtown.
Walking into the EightyOne Arcade Bar will feel like you're walking into your childhood.  On its website, Errol Stewart explains, "EightyOne is inspired by my childhood. I remember walking into Aladdin's Castle in the Empire Mall for the first time. I was around 10 years old. It felt like coming home. As if I had been there before, but away for a long time. And everyone inside was family."
This unique hangout spot could not have come to Sioux Falls at a better time. Why?  Throughout the COVID-19 pandemic, most people have been looking back at "better times."  For a lot of these individuals, going to arcades and playing video games reminds them of their childhood.  I had this same feeling when I first stepped inside.
You feel like you're in a time machine when you see some games such as Pac-Man, The Simpsons, countless Pinball machines, Dance Party, and a whole lot more.  During my recent visit to the new game bar, I had an absolute blast!  It's a great way to spend time with friends while being a little bit competitive.  I am not the best gamer out there, but it's still fun to do something different!
Here's the deal: the EightyOne Arcade Bar is technically considered an adult venue because it does serve alcohol.  However, the good news for people ranging in age from 9-20 is you are more than welcome to come and play the games. Children under the age of 9 will have to wait to experience this cooler, gamer hangout space.
Enter your number to get our free mobile app
Fun Face Masks
More From KIKN-FM / Kickin' Country 99.1/100.5