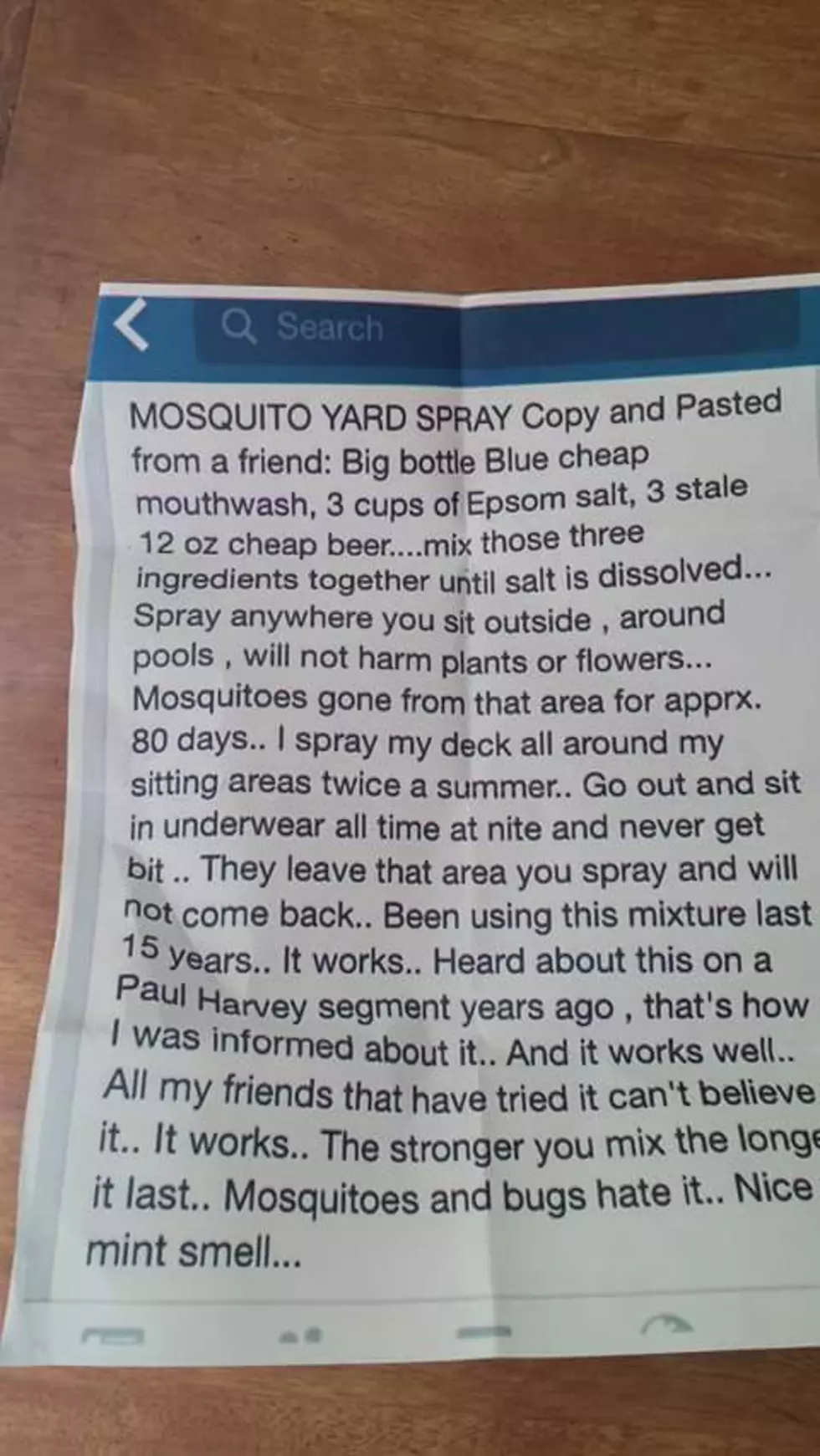 Homemade Mosquito Repellant That Actually Works
Carm Auwater (used with permission)
Now that the mosquitoes are out and about, I think I may have found the perfect repellant. It's actually a homemade concoction a friend of mine makes.
It's not a spray you apply to your clothing, but rather something you spray onto your yard and around your trees and shrubs.
He sent me the receipe last summer so I could give it a try and by golly it really does work. The best part is it's made up of stuff you probably already have on hand.
My friend first heard about it on a Paul Harvey segment that aired a few years back during one of his summer re-run shows.
The recipe is listed above. Feel free to copy and share with your friends. And let me know how it works out.
If you know of any other homemade mosquito repellents, please let me know. I'll put together a complete list and share them with you.
---
More From KIKN-FM / Kickin' Country 99.1/100.5