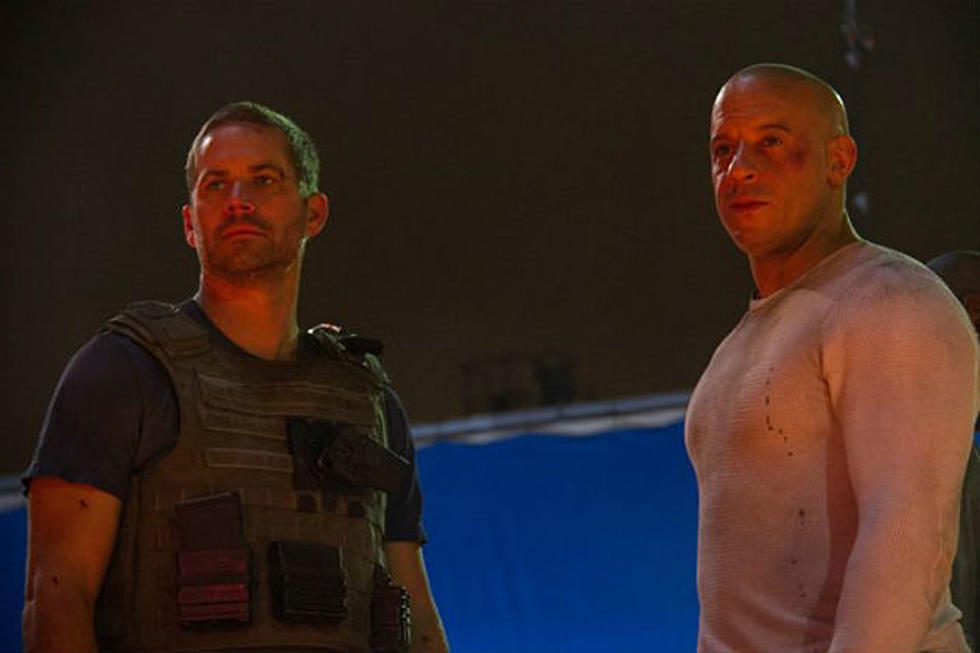 'Fast and Furious 7′ Using CGI to Finish Paul Walker Scenes?
Universal/Vin Diesel, Facebook
Following the tragic death of star Paul Walker, 'Fast and Furious 7' delayed production, but now the film is revving up its engines once again to finish shooting. Questions arose before regarding how director James Wan and his production team would handle Walker's remaining scenes on the film, and now we may have some answers: with the help of a little CGI. 
THR reports (via the New York Daily News, so take this with a grain of salt) that 'Fast and Furious 7' is headed back to Abu Dhabi to resume filming in April. While there, body doubles, along with CGI and voice dubbing, will be used to help complete Walker's unfinished scenes in the film. An unnamed source was quoted as saying "They have hired four actors with bodies very similar to Paul's physique and they will be used for movement and as a base," while "Paul's face and voice will be used on top using CGI." Universal has not yet responded to confirm or deny this rumor.
Here's what we do know: at the time of Walker's tragic passing, Wan and the production team were done with most of the work on 'Fast and Furious 7,' with remaining shooting to be completed in Abu Dhabi. It's unclear how much Walker and his character were to be involved in the remaining shoots. Production was delayed while screenwriter Chris Morgan reworked the script to retire Walker's character rather than killing him off at the end, and as last reported, the production would be using existing footage of Walker to complete filming for his parts, which would presumably be minimized.
'Fast and Furious 7' will hit theaters on April 10, 2015.
More From KIKN-FM / Kickin' Country 99.1/100.5