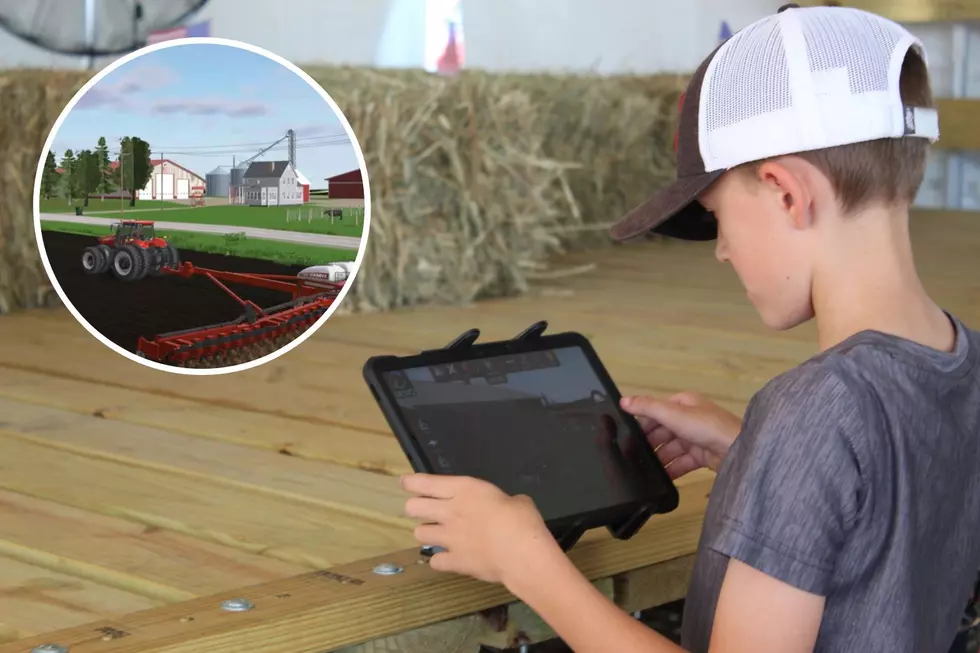 Farmer's Latest Video Game Will Showcase Iowa Agriculture
Townsquare Medial Kailey Foster/ SquadBuilt via Youtube
From video games to real life, one lucky Iowan has been able to live out his dream when turning his online farm into reality.
But that wasn't the end of Grant Hilbert's farming adventures. He's going back online with his farm, but this time, he owns more than his virtual plot.
In 2014, Hilbert and his friends started the Squad a YouTube channel where they all played the Farming Simulator game. Since then, the channel has grown to 1.3 million subscribers. Today, the friends have teamed up once again in their own software company,  SquadBuilt, to create their own farming game; American Farming.
2022 was Hilbert's first crop on his own farm.
I thought it would take until I was 50 years old, that'd be playing my first crop. But I started last year and 2021 and really YouTube made that possible. It made enough income to buy a little bit of farmland and start planting some corn and soybeans.
While farming his own land, Hilbert didn't stop farming on the Farming Simulator, but he also has been working with his team to create American Farming. The game will be available on iOS and Android around November/ December this year.
We wanted a video game that was based around Midwestern American agriculture. And so, we wanted farrow to finish operations, cow-calf operations, your standard corn, soybeans, and wheat. All that and American equipment in the game.
The map is made out of Central Iowa. The black dirt little bit of rolling hills in central Iowa. That's, where the maps are made out of and so we throw some creeks in there to switch it on up.
The game is made to be as realistic as possible, with the current licensing with CASE IH to have their brand present in the game, to safety equipment at certain jobs, and even using the 2014-18 grain markets.
So, kids, they come and harvest in the fall. If they're a little smarter, they would put it in the beans and sell it in the summer that's the best price you can get for it. So, they're going to learn that they're going to learn when to market your grain and when to sell it.
Kids had the opportunity to test the game out during the 2022 Farm Progress Show in Boone Iowa.
Listen to more about the game and Hilbert's story:
Summer Farms Sales in Eastern Iowa
Take a glimpse at what land is on the market in Eastern Iowa this summer.
See The Gleaner Centennial Combine
2023 marks 100 years for the Gleaner combine and to celebrate, Gleaner is sticking with its roots.
More From KIKN-FM / Kickin' Country 99.1/100.5