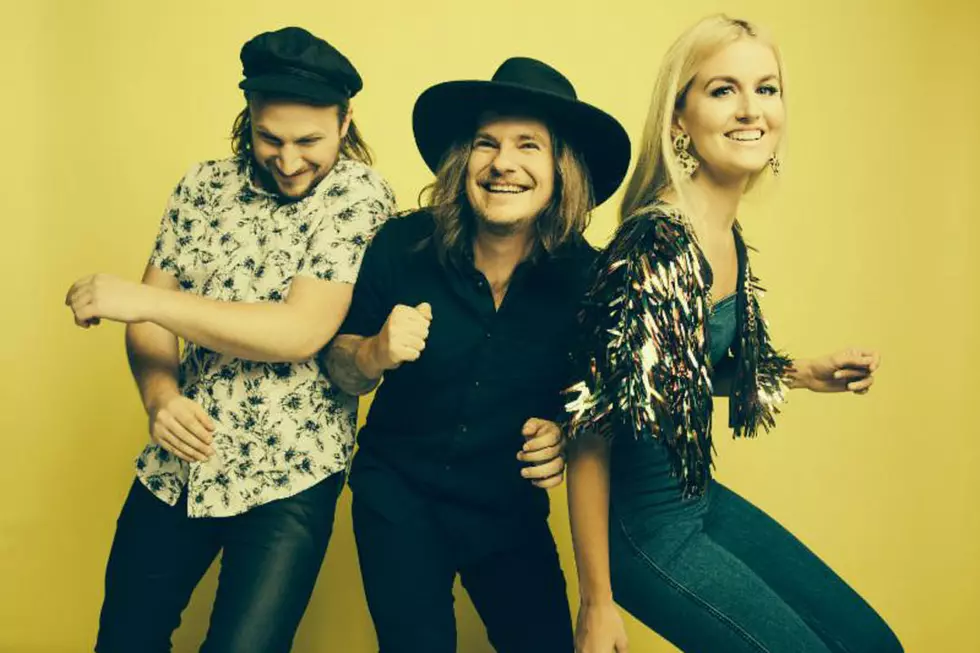 For Fairground Saints, the Struggle Was Real
Joseph Llanes
It's pretty typical to move to Nashville and score a record deal two weeks later, right? That's what Fairground Saints did, but it's far from the full story.
The Santa Barbara, Calif., trio formed in 2015 and quickly got to work struggling. Tight harmonies and irreplaceable chemistry don't smooth a cracked and fraught road to stardom, it seems. Song after song, show after show, they started to develop a buzz.
"We played shows for the sound guy. We've done tours all over the California coast, up and down, playing for nobody and then one person and then 10 people," Mason Van Valin tells ToC from a Nashville coffee shop during Country Radio Seminar. "We've had money, we've had no money. We've been through the ringer I think and that was one of the big reasons we decided it was time to sell all of our stuff and move out to Nashville."
Meg McAllister adds that the trio really had no plans or contacts, aside from songwriter Chuck Cannon, who let them all sleep on their couch for a few weeks when they got to town.
"I was gonna work for Stanley Steamer and just write songs," Van Valin shouts.
A few phone calls and meetings later, the group signed with Sony Music Nashville, a label that steadfastly insisted they not change a thing. It happened like every artist who moves to Music City dreams it will happen, except — you know — it actually did happen.
Just two of the songs from their new Magic EP (March 8) were prepared before moving, they say, but all stay true to their influences. For McAllister that's Dolly Parton, Luther Vandross and everyone in between. Van Valin grew up on Jackson Browne and Elliot Smith, but dabbles in the Darkness. Elijah Edwards claims everyone from Aerosmith to Beethoven.
That classical sound doesn't present itself on an airy mix of five, Laurel Canyon-esque, hippie love songs. All three members trade lead vocals easily, but are at their best when they come together during songs like "Somewhere Down the Line" and their single, "California." Think Little Big Town with a closer connection to west coast sun and surf.
Touring and music making are on the schedule for 2019. Fairground Saints will celebrate their new EP from London, where they're booked at C2C Festival. Later this spring they'll tour with Scotty McCreery. Crowds of 10 or zero are likely a thing of the past, but it's clear this group will keep working to keep from going backwards.
Best of the 2000s? These Songs Are Essential! 
More From KIKN-FM / Kickin' Country 99.1/100.5