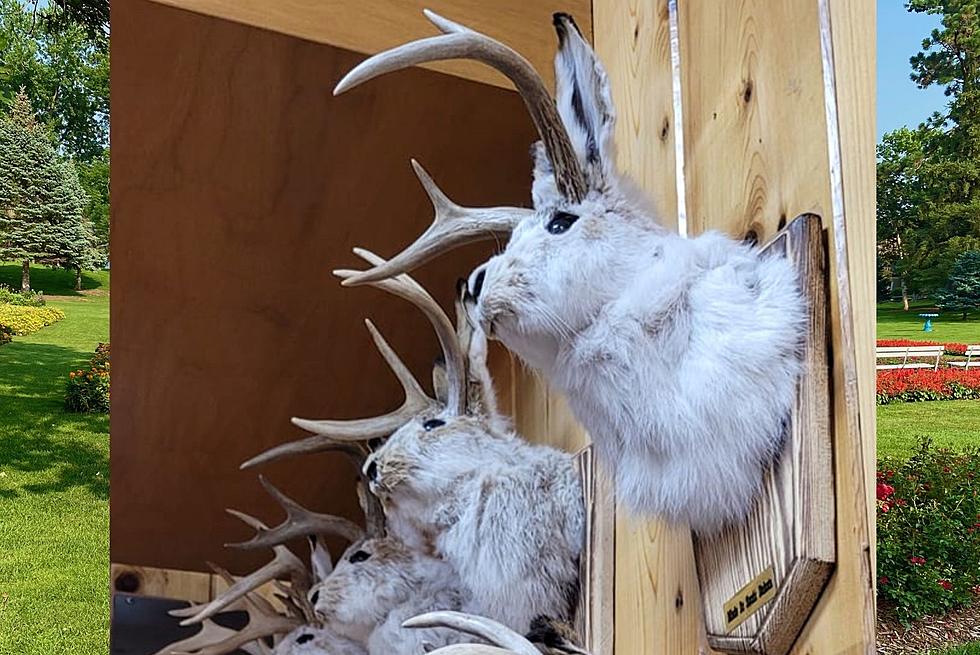 Do You Know The Season Limit On South Dakota Jackalopes?
South Dakota Jackalope - Melissa Sutton
South Dakota is known for Mount Rushmore, The Sturgis Motorcycle Rally, The Badlands, and of course the jumpin' Jackalope.
Hundreds of thousands of tourists have traveled the roads of South Dakota and pulled over to shop at Wall Drug. And several folks have seen the Jackalope head mounts that hang on the Wall Drug walls and wondered where exactly do they roam in the state.
If you inquire about the furry rabbit/antelope mix you'll soon find out that you'll be hard-pressed to see one in the wild. They are incredibly good eatin'. And you can bag as many as you can find.
If you press even further you'll find out that they are totally made-up. The beloved jackalope is in fact a mythical animal of North American folklore described as a jackrabbit with antelope horns.
The history of the fearsome little critter dates back to the 1930s when avid hunter Douglas Herrick and his brother Ralph slapped a pair of deer antlers onto a jackrabbit carcass and sold it to a hotel in Douglas, Wyoming.
According to Mythology.net when the Herrick brothers returned home from a rabbit hunt they tossed a jackrabbit carcass up against the wall of their taxidermy shop because they were in a rush and were anxious to eat. The body of the animal slid directly below a pair of deer antlers and gave Douglas an idea that would quickly make the brothers famous.
Since then taxidermists have been sewing antlers on rabbits and selling them off as 'Jacklopes'.
See the Must-Drive Roads in Every State
More From KIKN-FM / Kickin' Country 99.1/100.5