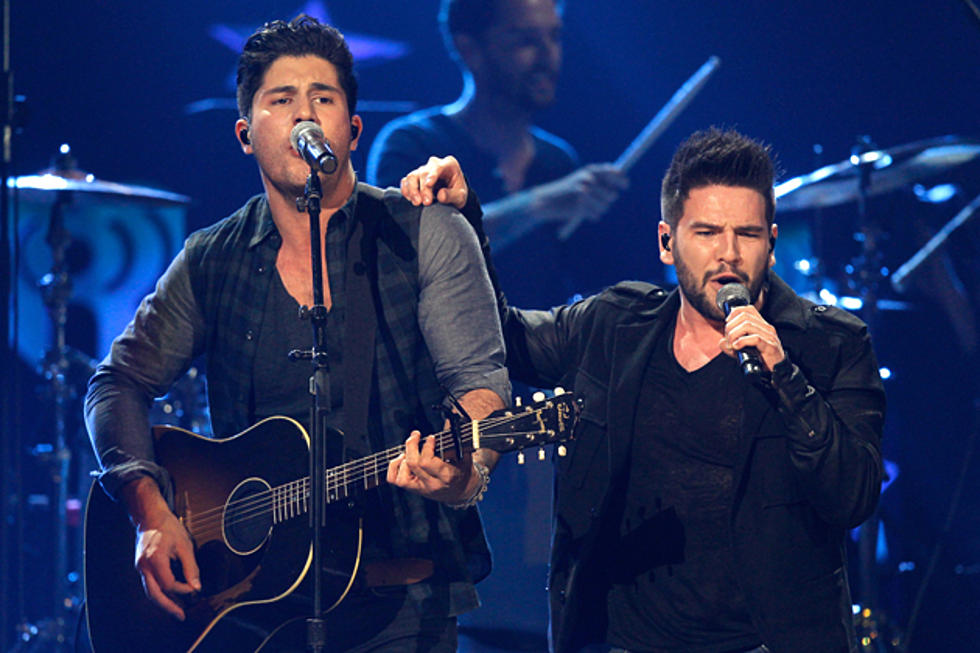 Dan + Shay Still Think Someone is Pranking Them [Listen]
Bob Levey, Getty Images
A fast-rising single, ACM nomination and two top tours ... success found country duo Dan + Shay quickly and the two men still can't believe it's for real. Dan Smyers and Shay Mooney recently talked to Taste of Country Nights radio host Sam Alex about their beginnings, and surreal encounters with celebrities.
Neither one of the '19 You + Me' hitmakers seems to believe they're now considered celebritites. "We still think this whole thing is a big prank," Mooney jokes in the interview below. The duo's album 'Where It All Began' was released on Tuesday (April 1).
As for where it all began ... that's 507 Morton St. in Nashville. Smyers used to live there (neither does any longer) and Mooney came to a house party he was throwing one night. There was a tent in the living room, but it wasn't a party gag. Underneath that tent they met and began making music.
"We didn't have enough money to pay for heat, so I went to a thrift store and bought every sheet in the place and built a tent in the living room," he says. "We just all huddled around, like 'Nashville is awesome!'"
Now nominated for ACM Vocal Duo of the Year ("We feel like they made a mistake," Mooney says laughing) Dan + Shay are set to tour with Blake Shelton and Hunter Hayes this spring and summer.
More From KIKN-FM / Kickin' Country 99.1/100.5