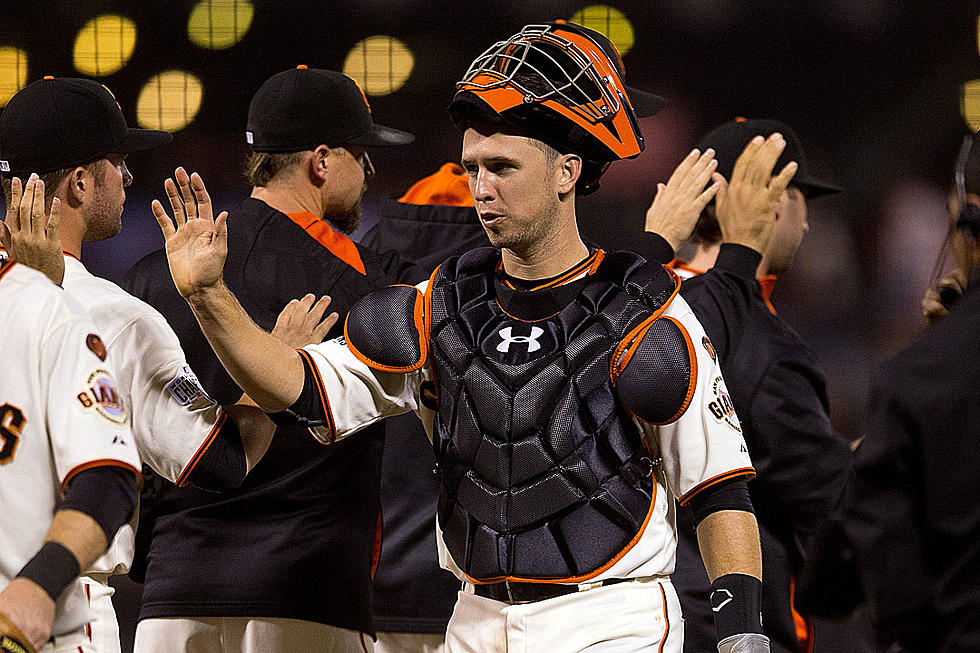 Watch Buster Posey's Spectacularly Stupid Lucky Throw Back to the Pitcher
Getty Images
Maybe Buster Posey ought to consider being a quarterback because he sure can thread the needle like one.
The San Francisco Giants catcher continued to add to his legacy as a team legend with a mind-boggling throw. During the team's game against Arizona on Saturday, Posey somehow managed to toss the ball into the glove of pitcher of Jake Peavy, who was was not even looking because he was exchanging some words with the third base umpire.
Just look at the masterful throw that lands perfectly in Peavy's glove.
We've all heard of the no-look pass, but the no-look catch is quickly, well, catching on. Peavy's accidental grab joins this already classic CFL reception that proves you don't need a good set of eyes to make sure you gain possession of a ball.
More From KIKN-FM / Kickin' Country 99.1/100.5