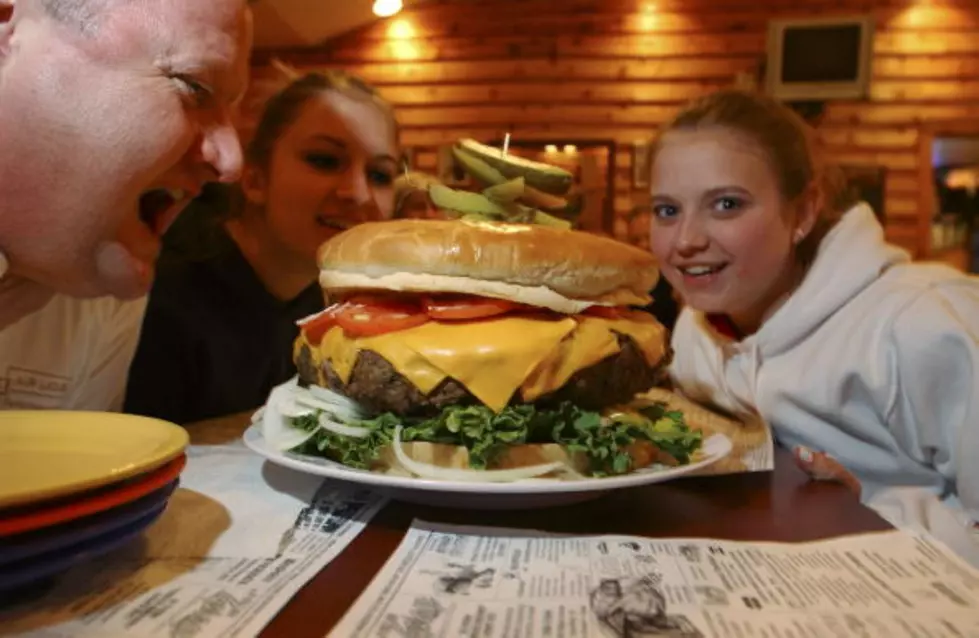 Burger Battle Missing Beast From Down Under: Bagel Bourbon Burger
Photo by Jeff Swensen/Getty Images
It's a match made in gluttonous heaven!
The culinary industry is raising its eyebrow and bar food lovers are shouting "Thank you, I'll have another!"
The bacon-cheeseburger is on a bagel, with the bacon glazed in bourbon and bourbon barbecue sauce.  Then, the top of the bun has a hole to sit a glass of high quality bourbon in the middle.