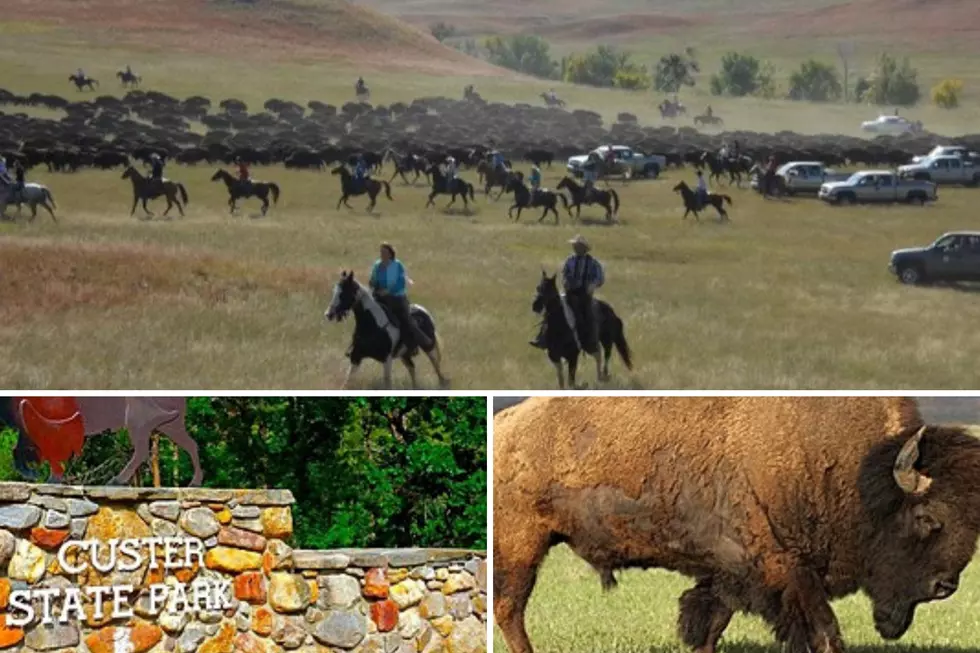 Buffalo Roundup and Arts Festival Kicks Off this Week in Custer State Park
KSFY TV (with permission)/Ben Davis/Getty Images
If you're a fan of the old west, or just looking for something fun for the entire family to do this month, then you should consider heading out to the Black Hills later this week.
The 53rd annual Buffalo Roundup and 25th annual Arts Festival kicks off this week out in Custer State Park. KSFY is reporting the Arts Festival will run Thursday, (September 27) through Saturday, (September 29), while the Buffalo Roundup begins at 9:30 MDT on Friday morning, (September 28).
According to KSFY, the annual Buffalo Roundup is a herd management tool and takes several weeks to prepare. Again this year, nearly 20,000 spectators from all over the world are expected in Custer State Park.
If you're thinking about going, you need to know there is no charge for attending the Buffalo Roundup or Arts Festival on Friday. However, you will need a South Dakota state park entrance license if planning to go on Thursday and Saturday.
The Game Fish and Parks Department recommends that spectators bring along folding chairs, cameras, binoculars, layered clothing, rain gear, and some sunscreen if you plan on attending this year's roundup.
More information on this year's event can be found here.
Source: KSFY TV
More From KIKN-FM / Kickin' Country 99.1/100.5