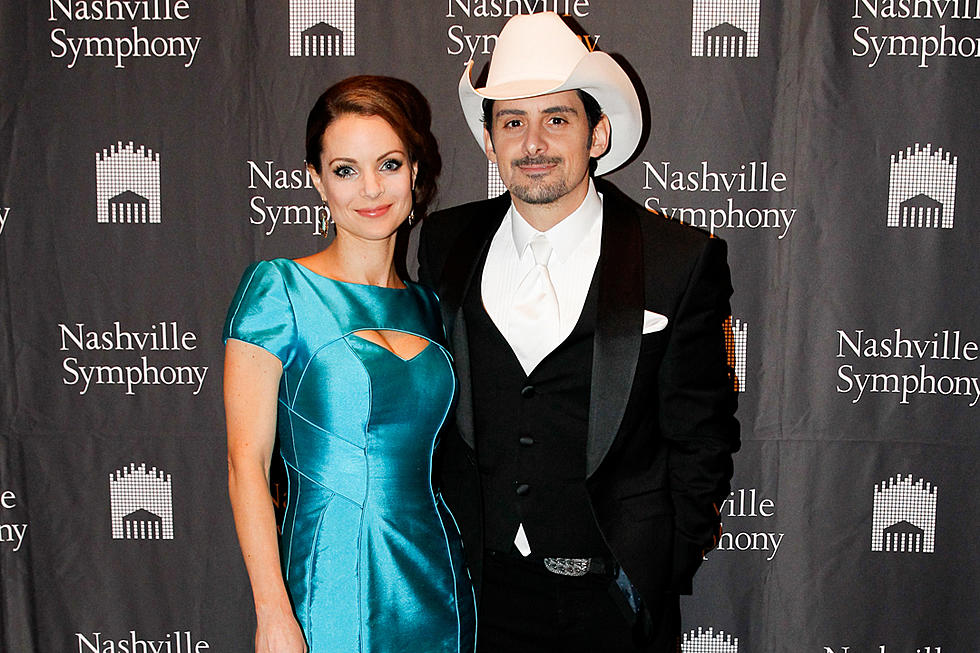 Brad Paisley and Kimberly Williams-Paisley Raise Their Boys to Be Humble and Kind
Terry Wyatt, Getty Images
Brad Paisley is the proud father of two sons, 11-year-old Huck and nine-year-old Jasper. When he's not on the road playing new music (like latest single "Bucked Off), he's at home in Nashville, navigating parenthood with his wife, actress Kimberly Williams-Paisley.
"So far they're pretty good," Paisley says about his sons. "I'm really happy with who they're being at this point."
He further insists that parents have to teach their kids how to be humble and kind, because it's not something they're immediately going to embrace.
"You have to encourage that. Just encourage the good behavior," he says.
Paisley's two boys watched their dad co-host the 2018 CMA Awards with Carrie Underwood earlier this month, but the superstar admits that they don't get much TV time during the week.
"We allow screen time on weekends," he says, speaking of he and his wife's television rules. "Otherwise, during the week, there's just enough interesting things in the world without turning the TV on much of the week."
Paisley's "Bucked Off," which he played on the CMAs, is the first taste of new music from a forthcoming new studio album. His family gets tired of hearing his songs before fans get to hear them, but he relies on them to be a sounding board. "They've let me know if they don't like something. If they like something, I know it's all right," he says.
"Bucked Off" shows Paisley's love of late '80s and early '90s country. He nostalgically recalls a time when there were frequent rodeo metaphors on the radio and says he loves this "traditional heyday" within the country genre. Paisley promises that his new album will blend the traditional and the modern.
"There's elements of this record that feel like the most traditional thing I've done in a long time and there are other elements of it and choruses that feel so rockin'. It's a throwback and at the same time it feels like we meshed a lot of new things," he says. "It's a blast for me, this song. It's very honky-tonk and rodeo. It's fun and it's something I've never done. All those years of covering George Strait songs and Garth [Brooks] songs in bars growing up, I've never cut a rodeo song. This is the first one."
Listen to Brad Paisley's Interview With ToC Nights,
These Country Stars Are at Their Best Playing Dad:
More From KIKN-FM / Kickin' Country 99.1/100.5