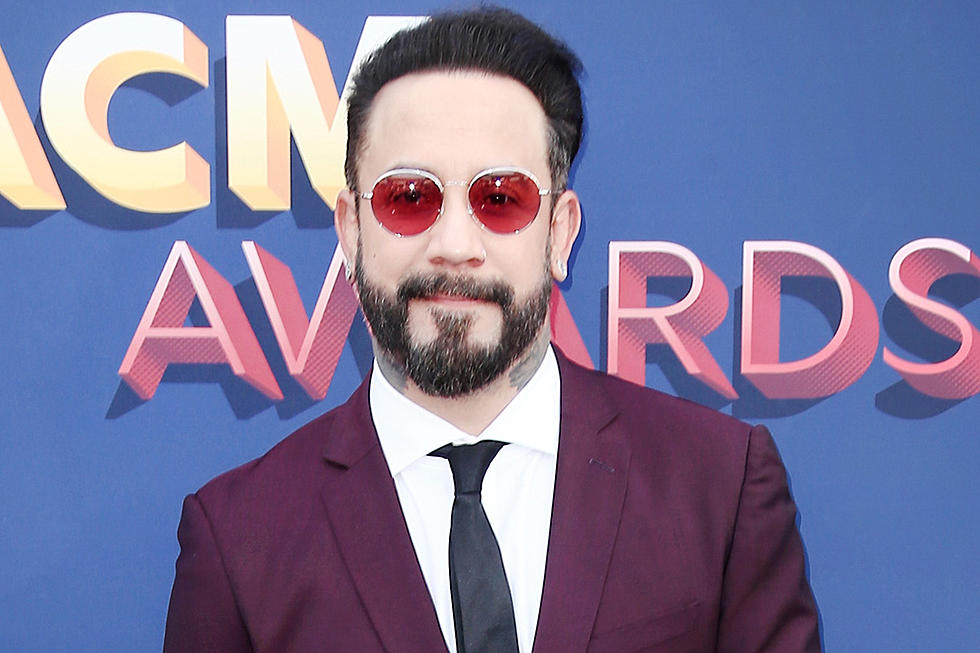 Backstreet Boys' AJ McLean Is Hoping to Shake Up Country Music
Tommaso Boddi, Getty Images
Backstreet was back at the 2017 ACM Awards, and at least one is sticking around. AJ McLean is drawing inspiration from country music for an upcoming solo album.
Florida Georgia Line partnered with the Backstreet Boys for "God, Your Mama and Me" in 2017, taking the song to No. 1 on Billboard's Country Airplay chart. Hanging around Nashville left an impression on the 40-year-old boy bander. He's inspired!
"I want to come in and I want to disrupt country," McLean tells Entertainment Tonight. "I want to shift. I want to shake things up just like FGL did. So, you guys are in for a treat."
Previously McLean joined the Country Music Association, with more fanfare than a typically signing up. A photo was included in a press release that included this provocative statement:
There's the AJ McLean you think you know: the trendsetter and member of one of the most successful groups of all time ... Then there's the real AJ McLean, the ultimate trendsetter and a raw singer-songwriter, an artist dripping with soul and bare emotion.
Pressed for more details, McClean tells ET his sound will have a pop and urban feel to it and that he's bringing in a "soulful kind of Chris Stapleton/Sam Hunt vibe." He talked to the television show prior to the 2018 ACM Awards, where he walked the red carpet.
See the Best Pictures From This Year's ACM Awards
This makes two straight years that he has taken part in ACM festivities.
Unlike years past, there weren't many pop collaborations at the 2018 ACMs. Julia Michaels and Bebe Rexha performed, but both are part of collaborations with country hitmakers (Keith Urban and Florida Georgia Line, respectively).
McLean is hardly the first '90s boy band singer to play with country music. Justin Timberlake has thus far been most successful with several collaborations and a fleeting moment on country radio as a solo artist. Few have transitioned from pop to country music with the success of an artist like Darius Rucker.
See Unexpected Pop Crossovers!
Meet ToC RISER Devin Dawson
More From KIKN-FM / Kickin' Country 99.1/100.5