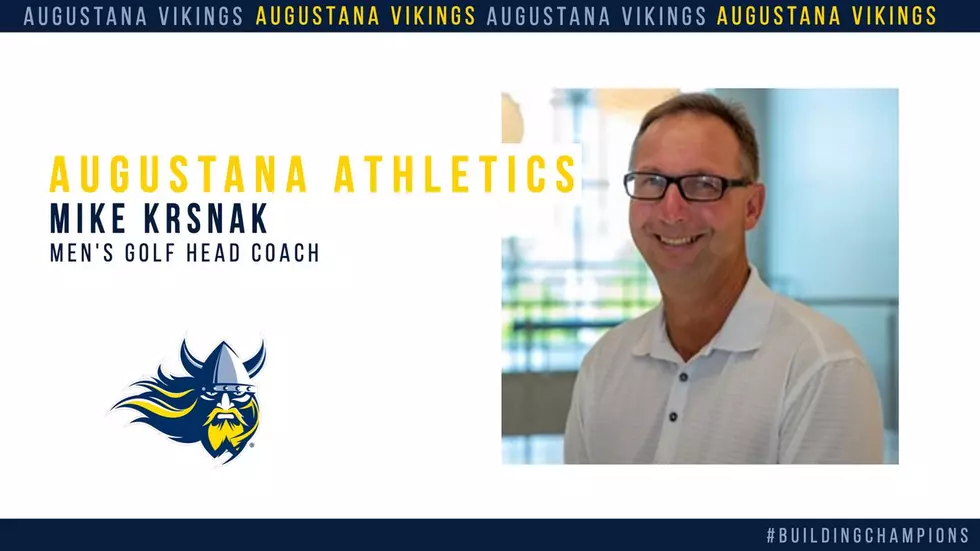 Augustana University Announces Changes to their Golf Programs
Augustana Golf via GOAUGIE.com
The Augustana University Athletic Department recently announced some changes to their men's and women's golf programs.
The major cliff notes are that Coralee Jorgensen has been named the Director of Golf and Mike Krsnak has been named the new head men's golf coach.
Here is the complete release from the Augustana University Athletic Department on their new changes.
SIOUX FALLS, S.D. – Augustana University Director of Athletics Josh Morton announced a new leadership structure in the Viking men's and women's golf programs. Current women's head coach Coralee Jorgensen has been promoted to the Director of Golf at Augustana. In addition, Mike Krsnak (Krisz-nack) has been named the men's head coach.
"I'm excited for the future of Augustana golf and with Coach Jorgensen taking on this new role," Morton said. "It will allow more synergy between our men's and women's golf programs.
"Our men's golfers will enjoy playing for Coach Krsnak who will now build on what Coach Sinksen has built for Viking men's golf."
Jorgensen, the reigning two-time NSIC Women's Golf Coach of the Year, will oversee the day-to-day operations of both programs while remaining as the head coach for the women's team. Jorgensen will be in her third season leading the Viking women and in her 11th overall at Augustana. She has been part of eight NSIC Championships and three NCAA Central Region Championships.
Krsnak takes over the reins of the men's program after serving as a PGA head golf pro for over 25 years. He is a 2019 inductee into the Texas Wesleyan Athletics Hall of Fame after he was a three-time All-America honoree. A former South Dakota State Champion, Krsnak was the Sioux Falls City Champion in 1986, competed on the Dakotas Tour and has served in various leadership roles in the golf world.
Krsnak most recently worked as the head pro at Hawks Creek Golf Club in Westworth Village, Texas. Prior to his stint at Hawks Creek, he was the head pro at Hidden Creek and Tierra Verde, both clubs in Texas.
"I am looking forward to this new opportunity in coaching the men's golf team," Krsnak said. "This is starting a new chapter in my life and I look forward to sharing my knowledge and life experiences that will help mold today's golfers."
As an athlete, Krsnak qualified for the National Senior Club Professional Championship in 2016. His three All-America accolades came in 1984, 1985 and 1986. During the summer in two of those years, he was the South Dakota Match Play Runner-Up (1983 and 1985).
Krsnak replaces Danny Sinksen who served as the men's head coach for seven years. He oversaw the program's first-ever NSIC Golfer of the Year (Parker Klitzke) and three All-NSIC honorees. In addition, he coached 20 NSIC All-Academic honorees.
For more information on Augustana Athletics, their golf programs and other schedules for other sports, you can visit their website.
---
10 Smallest Towns in South Dakota
South Dakota is loaded with small towns in every corner of the state. But where are the smallest towns in the
Mount Rushmore
state? According to the latest census data, here are the ten smallest towns in all of South Dakota.
More From KIKN-FM / Kickin' Country 99.1/100.5